Maria Sharapova has confirmed she has severed ties with coach Jimmy Connors after one match together.
The Russian world number three said in a statement e-mailed to Tennis.com that the pairing had not been "the right fit for this time in my career".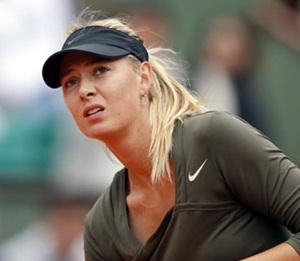 Sharapova had originally hoped her partnership with the fiery eight-times Grand Slam champion would produce the same type of success Andy Murray has enjoyed since recruiting Ivan Lendl, another former playing great, as his coach.
But instead the brief experiment ended after one match, a second round loss to Sloane Stephens in the Western and Southern Open on Tuesday.
The 60-year-old Connors, who was pugnacious on court with a relentless determination through his playing career, and tennis glamour queen Sharapova had always seemed an odd fit.
Looking on from the stands on Tuesday, Connors could only hang his head as he watched his student unravel in a three-set loss to American teenage prospect Stephens which owed as much to a seven-week injury layoff as any breakdown in coaching.
While it had been a rocky start to their collaboration, Connors seemed to indicate after the match that it would continue, tweeting: "Every good round starts with a bogey - not the start we wanted, so back to work tomorrow."
The split leaves Sharapova without a coach heading into the US Open, the final Grand Slam of the season which starts on August 26.
Image: Maria Sharapova
Photograph: Gonzalo Fuentes/Reuters