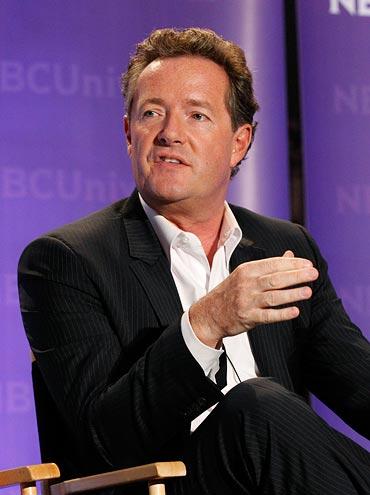 British journalist and television show host was heavily criticised on social media after he made fun of India's performance at the 2016 Rio Olympics.
While India's medal winners, shuttler PV Sindhu and wrestler Sakshi Malik were felicitated, Morgan took to Twitter to call India's celebrations 'embarrassing' and 'exaggerated'.
"Country with 1.2 billion people wildly celebrates 2 losing medals. How embarrassing is that?," his tweet read.
Angry Indian fans led by former cricketer Virender Sehwag hit back at Morgan through social media.
The former India opener mocked fun at England's failure to win a single Cricket World Cup despite inventing the game.
"We cherish every small happiness', but Eng who invented Cricket & yet 2 win a WC, still continue to play WC. Embarrassing?," posted Sehwag.
Author Chetan Bhagat also took to Twitter to share his differences with the British journalist.
"We honor achievers Peirs. Top 3 in the world, despite 3rd world sports facilities isn't loser. It is freaking amazing!," Bhagat tweeted.
Morgan, who has drawn flak in the past with his controversial comments on Twitter, refused to budge on expected lines and made another sarcastic comment on the Indian fans.
"Indian Twitter definitely wins Gold at trolling. If only their athletes were as skilled," Morgan had posted.
IMAGE: British journalist Piers Morgan.