Rediff.com Photographer Satish Bodas and Videographer Afsar Datayar capture glimpses from the first Pro Govinda League organised by the Maharashtra government at the National Sports Club of India in Worli, south Mumbai.
The league is based on the Dahi Handi festival celebrated during Krishna Janmashtami.
An earthen pot filled with curd, fruits, cucumber and prize money is strung high up in the air during Dahi Handi.
A team of Govindas -- Govinda is another name for Lord Krishna -- form a human pyramid to try and break the pot.
After the Eknath Shinde government recognised Dahi Handi as a sport last year, it created a Pro Govinda League on the lines of the Pro Kabaddi League.
Chief Minister Shinde announced Abhishek Bachchan -- who owns the Jaipur Pink Panthers kabaddi team -- as the brand ambassador for the Pro Govinda League.
Since some Govindas suffer death or lifelong injury -- when the human pyramid crashes to the ground -- the Pro Govinda League assures the next of kin Rs 1 million as insurance in the case of death.
Unlike other sports leagues in the country, the prize money was relatively paltry -- the first prize brought the team of Govindas Rs 1.1 million; the second prize winners received Rs 700,000; the third Rs 500,000; the fourth Rs 300,000. Every participant team received an 'appreciation amount' of Rs 50,000.
This year's contest was won by the Jai Jawan Govinda Pathak team from Jogeshwari, noth west Mumbai. They created a structure of 8 levels in just 42.5 seconds.
The Jai Jawan Govinda Pathak also set a Guinness Book of World Record for the tallest human pyramid for 10 levels surpassing Spain and China.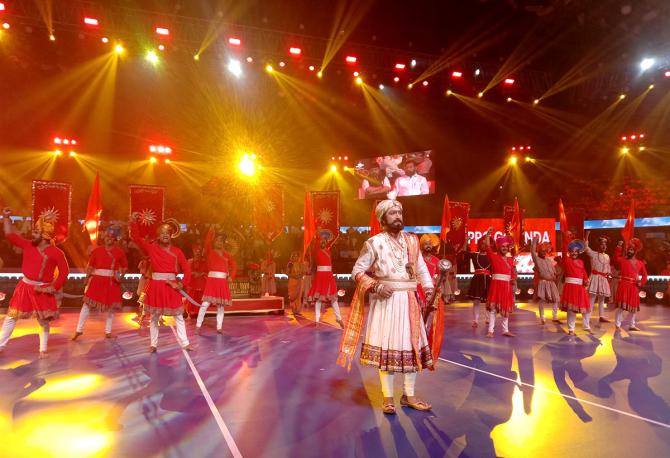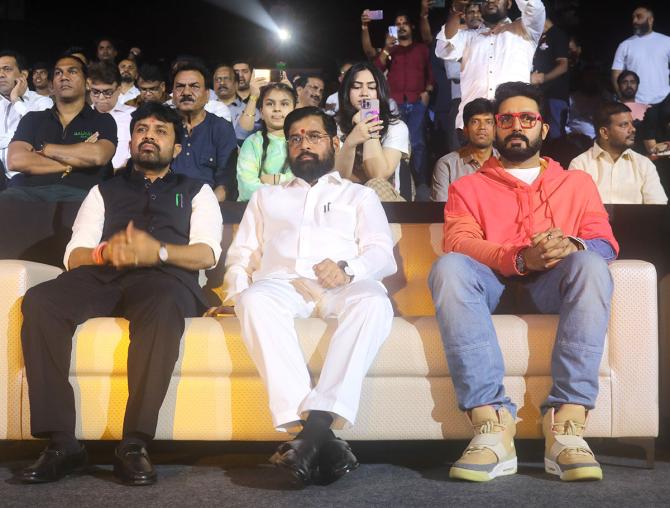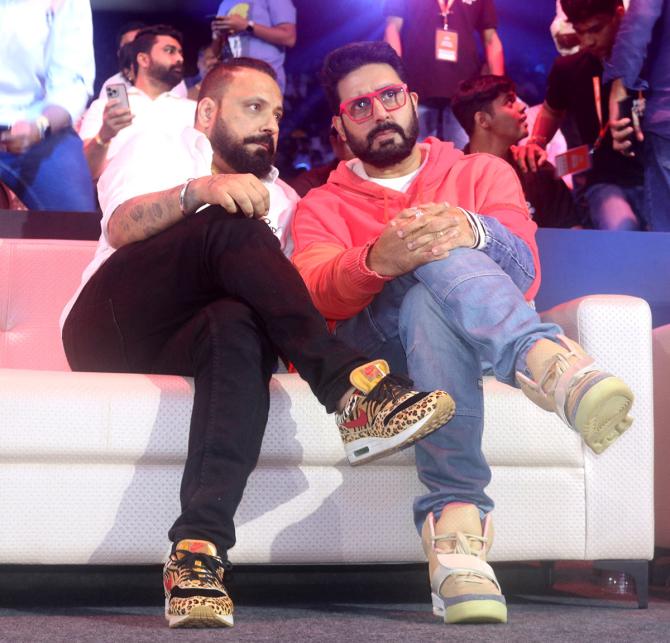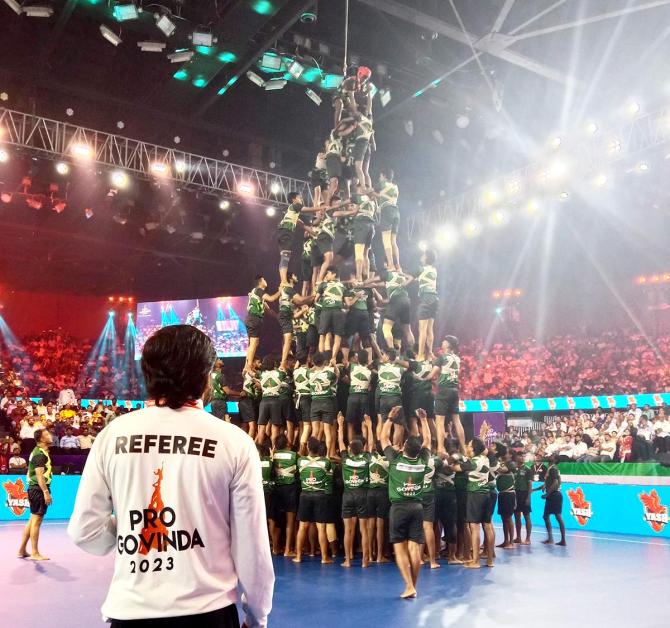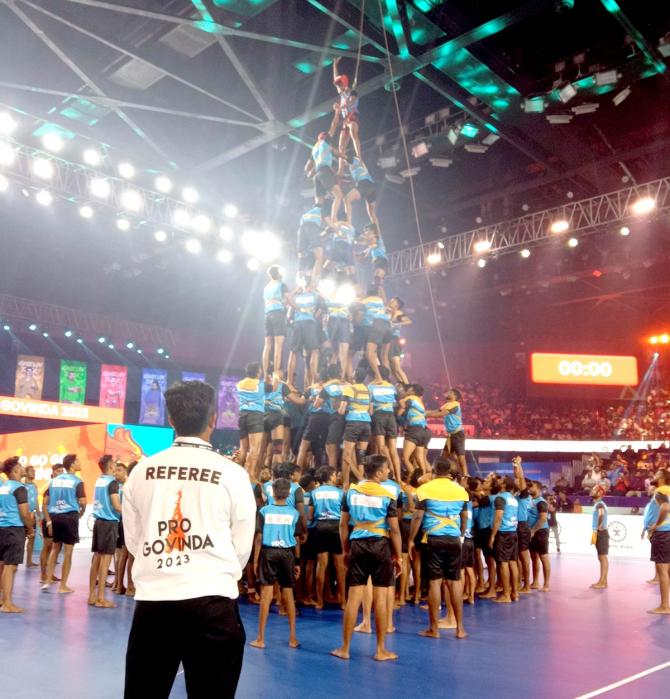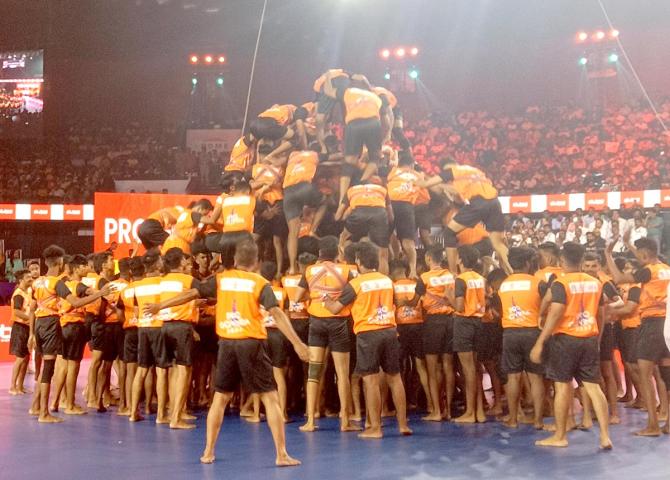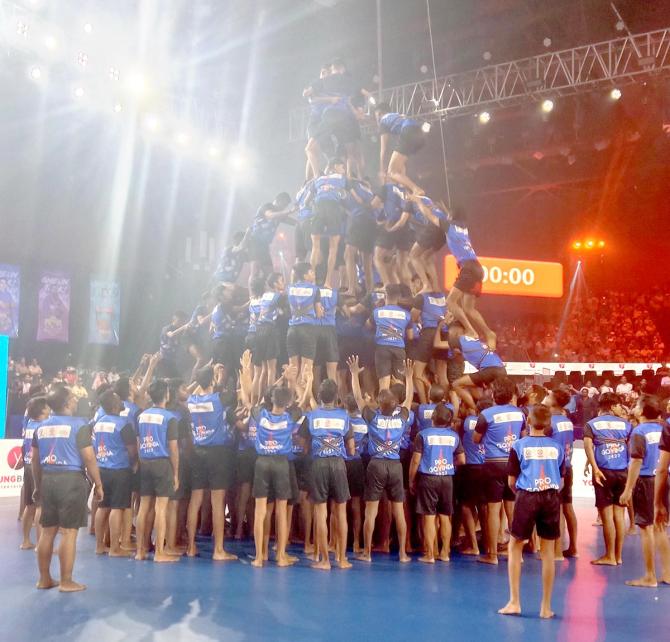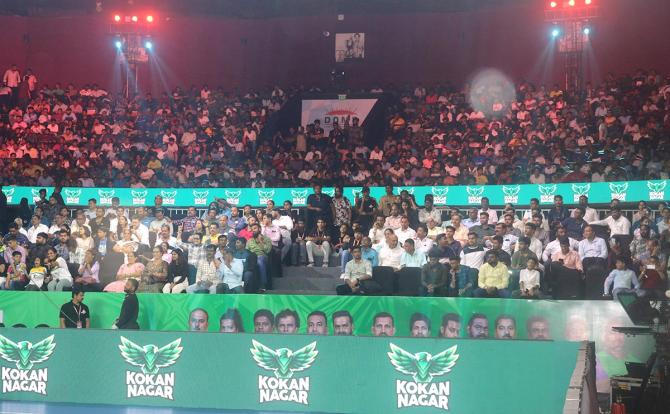 Feature Presentation: Ashish Narsale/Rediff.com