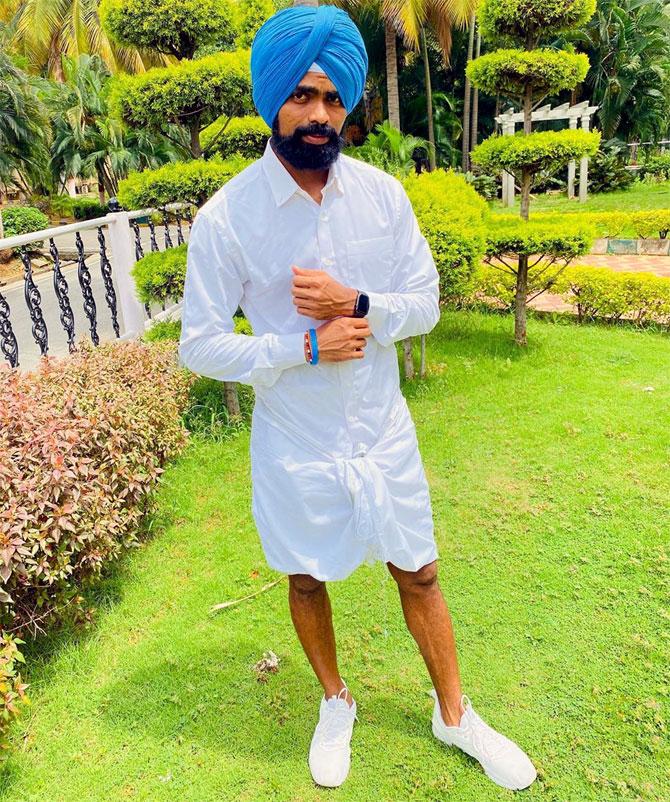 Indian hockey goal-keeper P R Sreejesh turned 'Mallu Singh' to leave his team-mates and fans in splits.
Sreejesh, dressed in the traditional Kerala attire of white shirt and mundu, also sported a Sikh turban.
'Version 2 ...attitude lungi sardar', Sreejesh captioned the picture on Instagram.
Sreejesh, along with the Indian men's and women's hockey teams, has been confined at the Sports Authority of India Centre in Bengaluru for over two months since the lockdown was imposed.
After being confined to their hostel rooms, the players started outdoor training 10 days ago, strictly following the Hockey India and Sports Authority of India's guidelines.