Veteran Indian trap shooter, Manavjit Singh Sandhu, has condoled the death of Subedar Major Fateh Singh, a former Commonwealth champion shooter who was martyred while fighting the terrorists at the Pathankot Air Force Station base.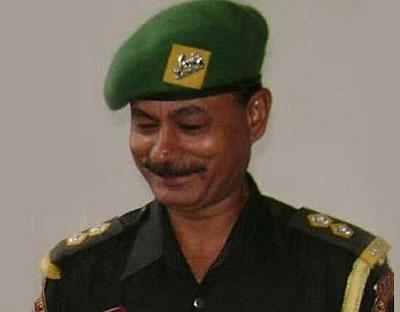 "The shooting community is deeply feeling the loss of Fateh Singh. He was a stalwart and an extremely experienced proponent of his art. How many children will now lose out on an opportunity to have learnt from him in the coming years? Nobody will be ever be able to understand truly the loss," said Sandhu, who was the first Indian shotgun shooter to be crowned world champion.
The foremost big bore rifle (300m) shooter-turned-coach, Fateh Singh he had won gold and silver in the first Commonwealth Shooting Championships in New Delhi in 1995.
Singh, who retired as a Subedar Major from the Dogra regiment in 2009, joined the Defence Service Corps (DSC) and was initially posted at the ArmyWarCollege in Mhow.
He was posted to Pathankot two years ago.
Image: Fateh Singh
Photograph: ANI