Police in several cities around the United States on Friday were called to stores to manage unruly shoppers seeking Nike's new Air Jordan athletic shoes.
In cities from Charlotte, North Carolina, to Indianapolis to Omaha, Nebraska, crowds pushed, fought or rushed the doors to buy the black-and-white Air Jordan 11 Retro Concords, which went on sale on Friday, police said.
"We had a large crowd of teens trying to get into the store," said Indianapolis Metropolitan Police Department spokesman Kendale Adams. He said a crowd of about 300 broke a door down coming into the entryway.
Police handled incidents at three different malls around the city on Friday morning, Adams said.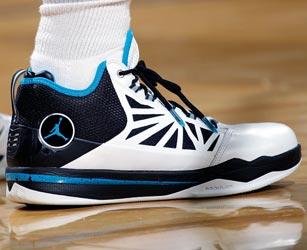 An Indianapolis television station, WRTV, ran footage of one incident. It showed young people stampeding into the store, a few losing shoes and jackets on the way in. There were no arrests and no reported injuries, Adams said.
At the Omaha Crossroads Mall, police reported that "a very large crowd became unruly," as crowds began pushing and fights broke out, according to Officer Michael Pecha, an Omaha Police Department spokesman. No arrests or injuries were reported.
Three Charlotte-area malls drew police presence, and one person was arrested, according to the Charlotte-Mecklenburg Police Department.
A representative of Nike Inc was not immediately available for comment.
A pair of shoes sells for $180, according to the Nike website, but the shoes are already being advertised on eBay with asking bids of as much as $605.
KicksOnFire.com, an online sneaker magazine, has called the shoe "THE sneaker pick-up of the year."