The two Russia national rugby sevens players suspended from all competition for taking the banned substance meldonium are Alexey Mikhaltsov and Alena Mikhaltsov, the sport's governing body, World Rugby, said on Saturday.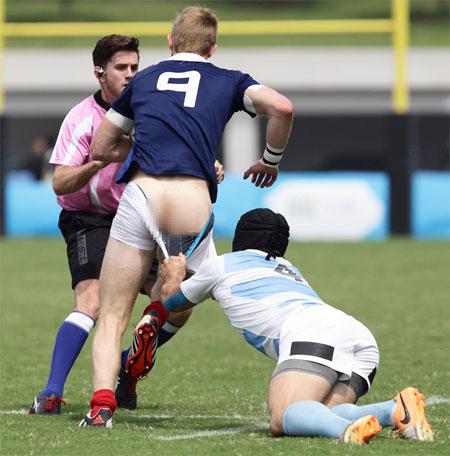 Russia's rugby federation (RRF) said on Friday that a national men's team player and a women's national team member had been suspended after their positive meldonium tests, but gave no names.
Naming the athletes, World Rugby said in a statement it "moved to confirm these findings".
Meldonium was added to the World Anti-Doping Agency's list of banned substances on Jan. 1.
Russian tennis champion Maria Sharapova confessed this week that she had tested positive for meldonium at the Australian Open in January, but said she had failed to notice that it had been banned.
Alena and her husband Alexey play for Yenisei-STM club based in the Siberian city of Krasnoyarsk.
Alena Mikhaltsov dismissed the meldonium scandal which has hit Russia's sport as "politically motivated".
"There is definitely this ongoing political pressure on Russian sportsmen. Athletes are suffering due to politics," she told Interfax news agency.
"In the run-up to the Olympics, it's disheartening to be told you are being disqualified."
"We will fight till the end."
Rugby sevens will be making its Olympic debut in Rio de Janeiro in August.
The Russian men's and women's teams must still go through final qualifying tournaments in June to book a place at the Brazil Games.
Image used for representational purposes
Photograph: Suhaimi Abdullah/Getty Images