AS Roma midfielder Kevin Strootman has been banned for two games for unsportsmanlike conduct during his team's 2-0 win over local rivals Lazio on Sunday, the Serie A disciplinary committee said on Tuesday.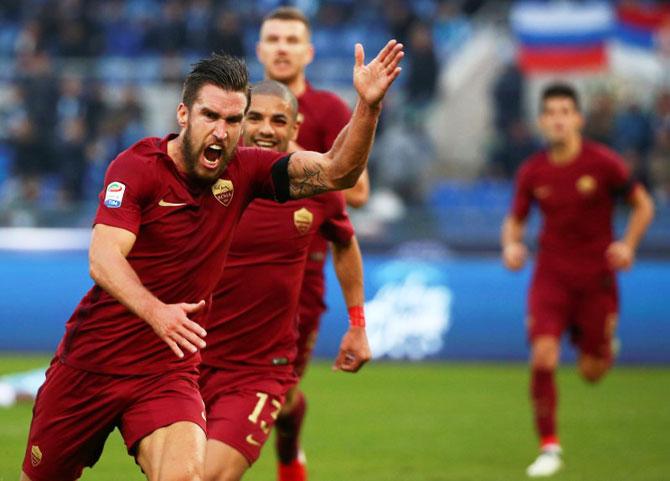 The 26-year-old scored the opening goal in the Rome derby but sparked a scuffle when he squirted water at Lazio substitute Danilo Cataldi.
Cataldi grabbed the Dutchman's shirt by the collar and Strootman collapsed on the ground, resulting in the Lazio player being sent off. Strootman was shown a yellow card.
Roma general manager Mauro Baldissoni said on Tuesday that the club would appeal against the ban.
If the appeal fails, Strootman will miss matches against AC Milan and defending champions Juventus.
"We have already made an urgent appeal and await the relevant documentation so we can complete it in time for Monday's match against AC Milan," Baldissoni told the club's website. (www.asroma.com)
"We aim to have a hearing on Friday."
Image: AS Roma's Kevin Strootman (left) celebrates after scoring against Lazio during their Serie A match on Sunday
Photograph: Alessandro Bianchi/Reuters