Security concerns around the Olympics present a unique set of headaches for the shooters.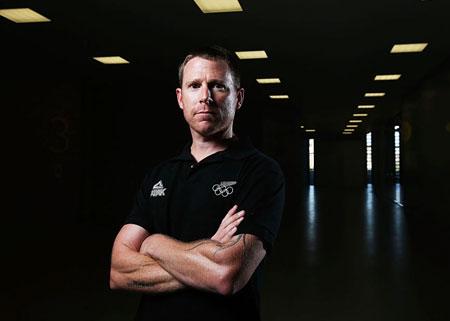 Hours after landing in Rio de Janeiro on Wednesday, New Zealand's Ryan Taylor, set to compete in his third Games, said it would be another day before he got his hands on the rifle he will use in the 50 meter prone event.
"When we go to the airport our rifles and that get taken off us. It's a bit of a rigmarole and a bit of a process to go through," said Taylor, 36, who works in construction when he is not competing. "You pick them up at the range. You're not able to take that sort of stuff in the village, obviously."
Security is high around the Olympic complexes that are expected to draw some 500,000 visitors to the beachside city, where authorities face the twin concerns of endemic violence in the hillside slums surrounding the city and the risk that the Games could be the target of a militant attack.
Still, Taylor, who lives in Levin, said he was confident his equipment would arrive: "As long as they turn up here that's a good start. If they don't turn up then you start to worry."
Teammate and trap-shooter Natalie Rooney, 28, faced a different set of concerns as she prepared to compete on the newly constructed range.
"It's a very difficult range. It's got traps in it that are brand new that we haven't used before," which are proving to be more challenging than the traps she trains on at her father's farm in Timaru, Rooney said.
"The targets are just very hard, harder to break."
The targets in trap shooting are small, clay-like discs launched into the air to provide a moving target.
Her coach, Italian Andrea Miotto, said the pair were working on solutions for that problem including using a different variety of ammunition that packed more of a punch.
"Everybody has the same problem," Miotto said.
"No one has had time to practice with this kind of target and material.
Image: New Zealand Olympic shooter Ryan Taylor
Photograph: Hagen Hopkins/Getty Images