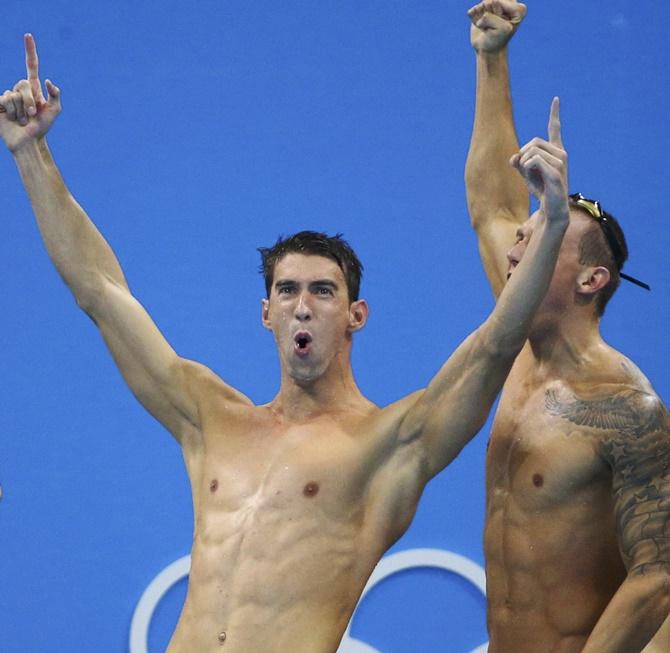 IMAGE: Michael Phelps of USA celebrates. Photograph: David Gray/Reuters..
Two swimmers made the biggest waves in Rio, Michael Phelps racing to retirement as the greatest of all time and US team mate Ryan Lochte slipping out of the country before police could stop him.
Phelps, the medal machine living up to expectations with a monster five golds and a silver, was the sporting story.
If 'unprecedented' was an over-used word poolside, it was inevitable for a man who signed off with a final career tally of 23 Olympic golds and 28 medals.
Phelps also pushed Leonidas of Rhodes off a 2,106-year-old pedestal by going one better than the only other documented athlete to have won 12 individual Olympic titles.
"This all started and began with one little dream as a kid that changed the sport of swimming. I tried to do something nobody else has ever done," said Phelps. "And it turned out pretty cool."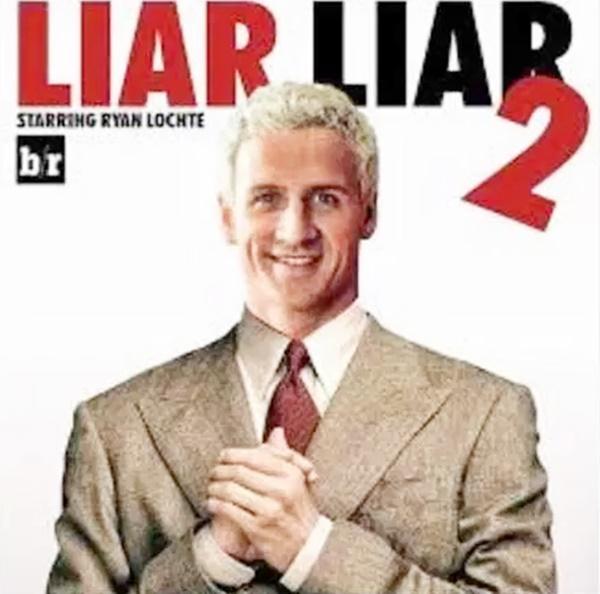 Lochte also won gold, in the 4x200 meter freestyle relay, to put him second behind Phelps on the all-time lists with 12 medals.
He then made bigger headlines when a tale of gunpoint robbery turned into accusations he and team mates had vandalized a gas station. Lochte left, others facing the music in his absence.
Doping reared its head, with Russian Yulia Efimova booed after being allowed to compete and a Twitter storm erupting after Australia's 400 freestyle winner Mack Horton called Chinese rival Sun Yang a 'drug cheat'.
The US team, who won most medals, would rather focus on teenage freestyle phenomenon Katie Ledecky's three individual golds, and four in total along with a silver.
Records were set, with Britain's Adam Peaty sensational in the 100 breaststroke to become the first British male swimmer to win Olympic gold since 1988.
Hungary's Katinka Hosszu won three golds and a silver, the first Olympic medals of her career, and set a world record in the 400 individual medley. Canadian teen Penny Oleksiak went home with four medals.
And Singapore's Joseph Schooling taught Phelps that he cannot win them all, taking the 100 butterfly for his country's first gold.