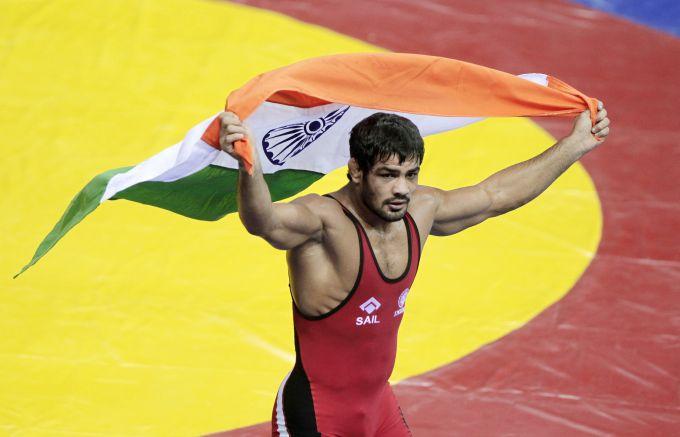 Sushil Kumar. Photograph: Krishnendu Halder/Reuters
Two-time Olympic medallist Sushil Kumar said that 2016 edition in Rio de Janeiro will be his last appearance at the quadrennial extravaganza but he will take a final call on his retirement post Brazil games.
"The 2016 Olympics in Rio will be my final appearance as far as Olympics are concerned. While I have not yet thought about my retirement, I will take a call after the Rio Games are over. Right now my full concentration and focus is on Rio and have been preparing hard for it," India's greatest ever individual Olympian said.
Sushil will be missing the upcoming World Championship due to an injury as he also opted out of the trials held.
Sushil said that he will only take a call on his retirement after consultation with his guru and father-in law Satpal.
"My guruji Satpal ji told me that we would be taking a call after the Rio Olympics and whatever he says, I will follow it. I have always followed what he has said. This time also, I will have a discussion with him before taking a call," said India's most decorated grappler.