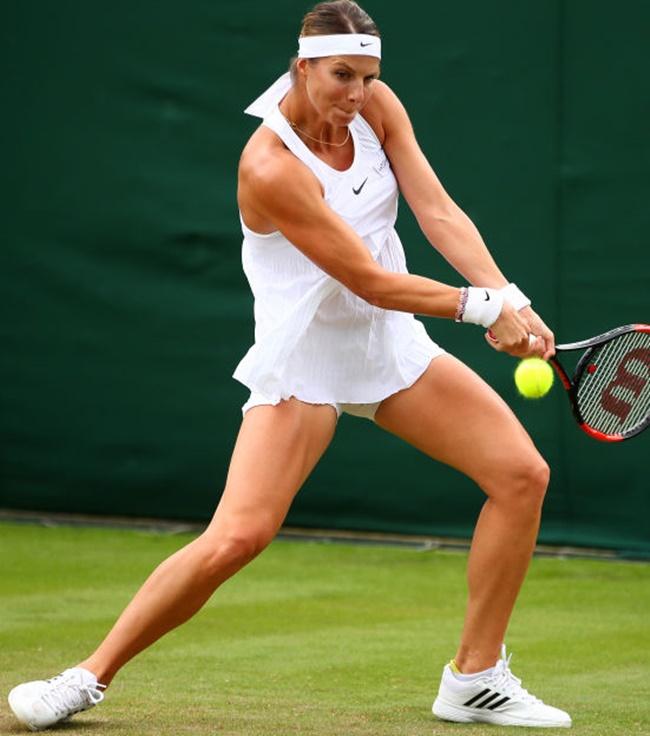 IMAGE: Mandy Minella of Luxembourg plays a backhand during the Ladies Singles first round match against Francesca Schiavone of Italy. Photograph: Clive Brunskill/Getty Images
After pregnant Serena Williams won the Australian Open, another tennis player has appeared at a Grand Slam tournament while pregnant.
On Monday, Mandy Minella of Luxembourg played at Wimbledon while four and a half months pregnant.
Wearing a loose-fitting dress, and with a small bump just about visible, Minella lost 6-1, 6-1 to Francesca Schiavone, of Italy, in a match that lasted 53 minutes.
Later the 31-year-old revealed on social media, "Wimbledon is my last tournament this season."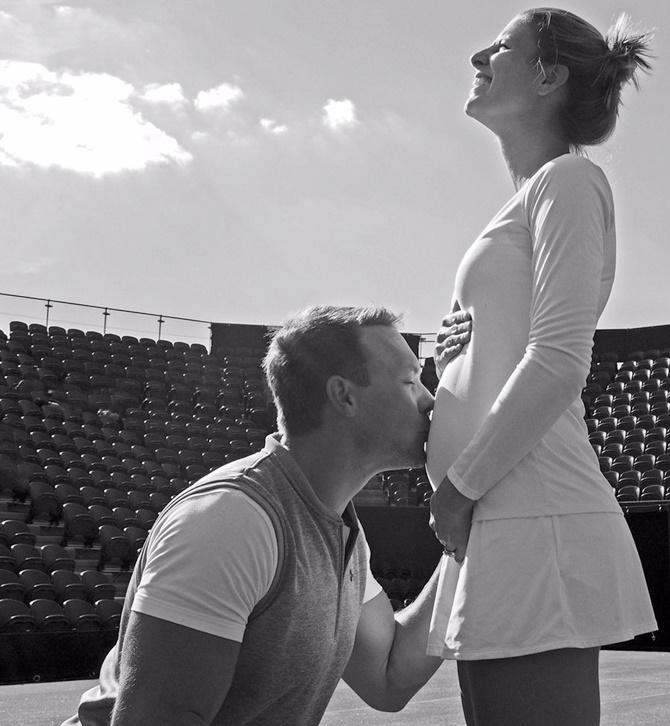 The world number 82 posted a picture on her Facebook account on Tuesday showing husband and coach Tim Sommer kneeling in front of her on a Wimbledon court, kissing her stomach.
Her baby is due at the end of the year.
Minella is preparing to team up with Latvian Anastasija Sevastova. They will face Ipek Soylu and Varatchaya Wongteanchai in the first round of the women's doubles.