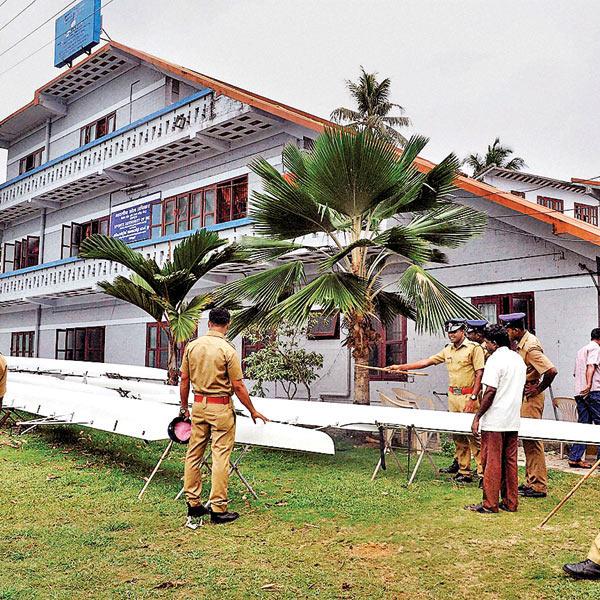 Police inspecting Sports Authority of India centre in Alappuzha, where budding rower, Aparna, died on Thursday, after she took poison along with three other SAI students. Photograph: PTI
Ragging did not prompt suicide attempt by four women athletes at Water Sports Centre of the Sports Authority of India (SAI) at Punnamada, Alappuzha in Kerala last week, according to a probe report by SAI.
- One dead as four SAI women athletes attempt suicide
- Suicide incident: SAI will not rule out 'foul play'

- Deceased SAI athlete had told her mother about harassment by seniors
Fifteen-year-old Aparna, a budding rower, died last Thursday while three other girls remained critical after they ate a poisonous fruit.
According to media reports, an internal probe by the director general of SAI revealed that the girls attempted suicide probably due to a feeling of guilt after consuming beer at the SAI centre.
The girls were advised by senior students and teachers after they revealed that they had beer. Their guilt might have driven them to the extreme step, the report said.
Reports suggested that a suicide note featuring the names of some senior students was found from the deceased. There were reports that it was ragging and harassment from seniors and trainers that led to the suicide of the girl.
The police are still probing the incident.