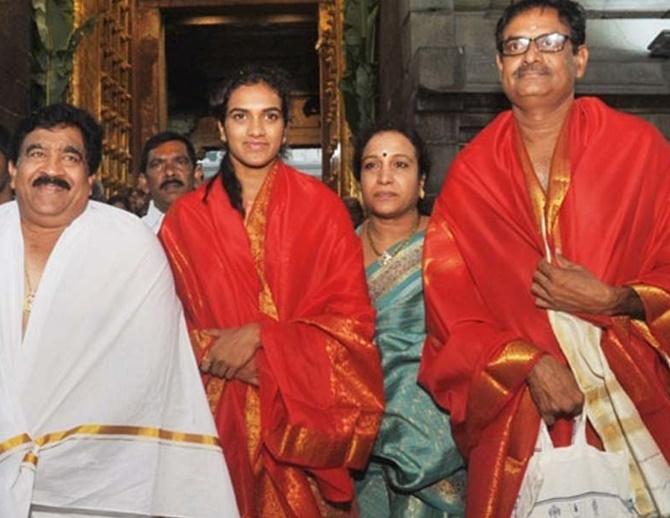 Indian badminton star PV Sindhu offered worship at the famous hill shrine of Lord Venkateswara at nearby Tirumala, on Friday, days after becoming the first Indian to win the World Championships gold medal.
She, along with the family members visited the temple this morning and thanked the almighty for his blessings in winning the world championship. "I prayed for good performance in the forthcoming tournaments," Sindhu said.
Before leaving the temple, Sindhu was presented with the Lord's sacred silk cloth and holy prasadam by the temple management.