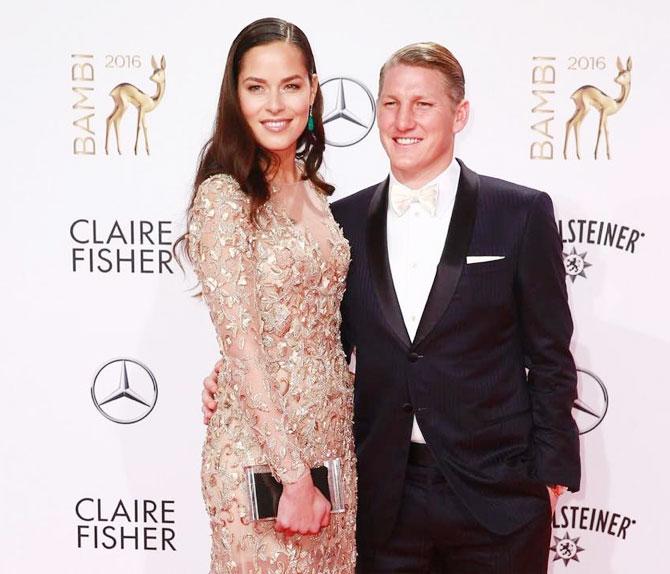 IMAGE: Garmany footballer Bastian Schweinsteiger and wife Ana Ivanovic at the BAMBI Awards on Thursday. Photograph: Ana Ivanovic/Facebook
Germany soccer coach, Joachim Loew, was recognised with an "Integration" award and former skipper Bastian Schweinsteiger a honorary service accolade at the BAMBI Awards in Berlin on Thursday.
Loew has spent a decade in charge of Germany and led them to their fourth World Cup title in Brazil two years ago, where Schweinsteiger capped an impressive career by helping secure victory over Argentina in the final.
"I'm pleased that we are being seen as a good example of integration. And so we are proud to get a prize," Loew told Reuters in Berlin.
"We have various players with different backgrounds, different religions, and it works really well."
Manchester United midfielder Schweinsteiger was given a "Special jury" prize for his services to the national team after winning 121 caps before retiring from international football in August.
The BAMBI Awards started in 1948 and annually recognises those with vision and creativity.
Pope Francis and women's world number one tennis player Angelique Kerber were among others recognised at this year's awards, where British singers Robbie Williams and Sting performed.