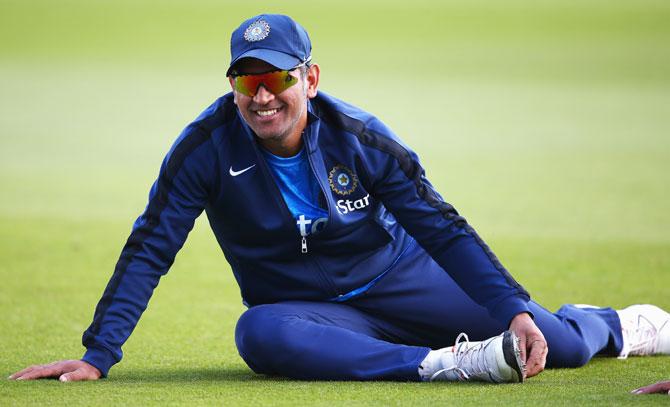 Indian team captain MS Dhoni during a training session. Photograph: Getty Images
India cricket captain Mahendra Singh Dhoni is the sole Indian sportsman to figure on Forbes' list of the world's most valuable athlete brands, a list that has been topped by American basketball player LeBron James and includes golfer Tiger Woods and tennis stars Roger Federer and Rafael Nadal.
Dhoni is ranked fifth with a brand value of USD20 million in 2014, slightly down from USD21 million last year.
Forbes said Dhoni signed bat sponsorship deals with Spartan Sports and Amity University in late 2013, reportedly worth a combined USD4 million annually, up from the USD1 million Reebok was paying previously.
Forbes's Most Valuable Athlete Brands in Sports lists 10 athletes whose endorsement income exceeded the endorsement income earned by their peers by the largest amount during the past year.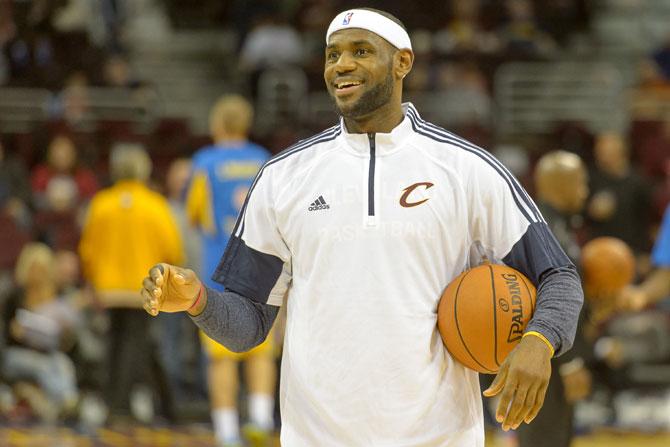 LeBron James of the Cleveland Cavaliers warms up prior to a game . Photograph: Jason Miller/Getty Images
James tops the list with a brand value of USD37 million in 2014. The NBA's biggest marketing star pulled in a total of USD53 million from endorsers like Nike, McDonald's, Coca-Cola, Upper Deck.
The publication said for the first time since 2007, the top athlete brand is not Woods but James, who will be rejoining the Cleveland Cavaliers after fours season and two National Basketball Association (NBA) titles with the Miami Heat.
James pulled in USD53 million off the court during the past year and his brand is worth USD37 million, which is the amount his endorsement and non-basketball earnings exceeded the average top 10 off the court earners in the NBA.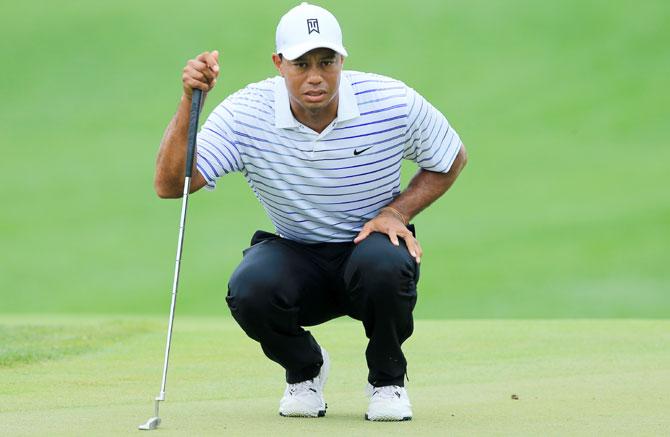 Tiger Woods of the United States lines up a putt. Photograph: David Cannon/Getty Images
Woods is ranked second and has a 2014 brand value of USD36 million. Woods' earnings took a hit after Electronic Arts announced in 2013 that it would end its relationship with him and his eponymous video game after 14 versions.
On the third spot is Federer, whose brand value in 2014 is USD32 million.
The list also includes Jamaican sprinter Usain Bolt (6), Portugal and Real Madrid star Cristiano Ronaldo (7), Argentine professional footballer Lionel Messi (9) and Nadal on the 10 position.