Senators call for reforms of US soccer body at FIFA corruption hearing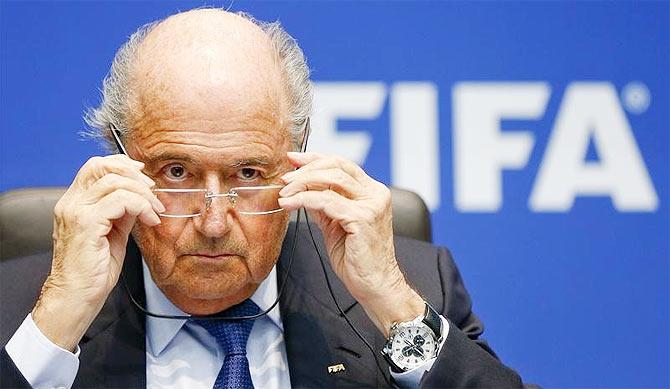 FIFA president Sepp Blatter. Photograph: Arnd Wiegmann/Reuters
US senators on Wednesday called for extensive reforms in the way soccer is run by both international and US governing bodies, and questioned what current US soccer chiefs knew about corruption in the global organization FIFA.
"The facts show there had to be either wilful ignorance or blatant incompetence on behalf of many of the members of this organisation -- that's true of US Soccer as well," said Sen. Richard Blumenthal, the top Democrat on the Senate commerce subcommittee at a hearing it held on Wednesday to examine alleged corruption in FIFA and related soccer bodies.
There has been "a mafia-style crime syndicate in charge of this sport," said Blumenthal. He said that was "almost insulting to the Mafia ... because the Mafia would never have been so blatant, overt and arrogant in its corruption."
"I want to know what reforms US Soccer Federation is planning to introduce ... what and when ... clearly there is an urgent need for such reforms," he added.
Dan Flynn, CEO of the US federation, the sport's American governing body often referred to as simply US Soccer, told the hearing he favored reforms in the sport's governance but that he had seen previous reform attempts "come up short."
Flynn said that while, over the years, he had experienced "discomfort" at unspecified developments he saw in soccer, personally he had no idea of the extent of alleged corruption in the sport until US authorities in late May issued a sweeping criminal indictment of some of the sport's leading international figures.
But Blumenthal said: "US Soccer had a responsibility to know. Either it knew or it should have known and the fans can judge which is worse."
Former US soccer official Chuck Blazer, who was a FIFA executive committee member for 17 years, has been at the center of the corruption scandal. He has pleaded guilty to a series of offences related to bribery and is cooperating with authorities.
Blazer was executive vice-president of the US Soccer Federation from 1984-86 and was then general secretary of CONCACAF, the regional soccer body for North and Central America and the Caribbean, from 1990 to 2011.
CRIMES IN US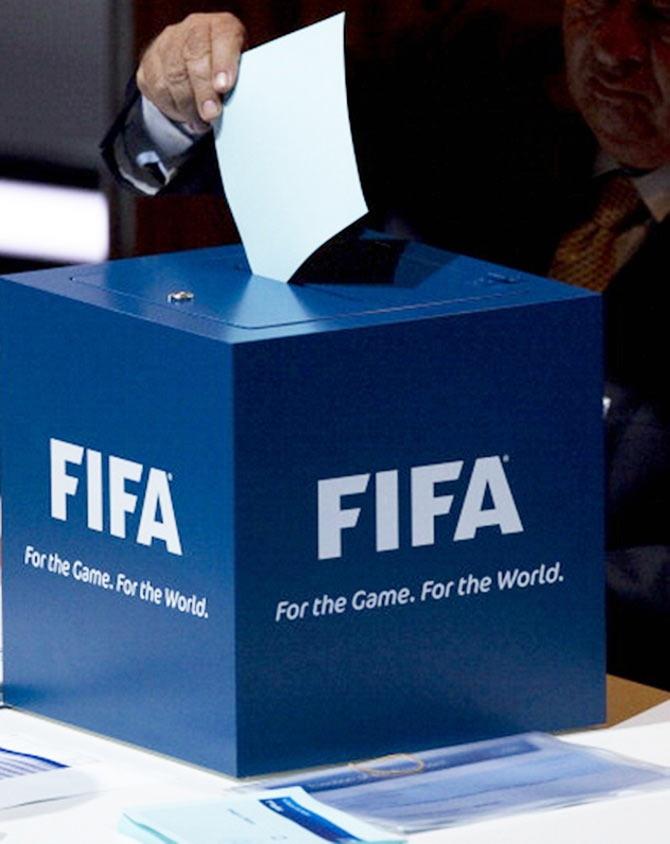 FIFA officials vote for FIFA's presidential election duirng the 61st FIFA congress at the Hallenstadion in Zurich. Photograph: Christian Hartmann/Reuters
In late May, federal prosecutors in Brooklyn, New York indicted nine soccer officials, most of whom held FIFA positions or had previously held such positions, and five sports media and promotions executives in schemes involving $150 million in bribes over a period of 24 years. Prosecutors said their investigation exposed complex money laundering schemes, millions of dollars in untaxed income and tens of millions of dollars in offshore accounts held by the soccer officials.
"Many of these crimes were committed in the United States, which is especially disturbing," Blumenthal said.
Senator Jerry Moran, the Republican chairing the hearing, said that given that FIFA president Sepp Blatter has announced his intention to resign, "Now is the time for the United States and US Soccer Federation to engage and determine how we can encourage meaningful reforms."
British investigative journalist and filmmaker Andrew Jennings, who has written extensively on alleged corruption at FIFA and related soccer bodies for many years, told the hearing that US Soccer chiefs "had to know" about the involvement of Blazer and Jack Warner in corrupt activities and tax evasion.
Warner, previously the president of CONCACAF, is among those indicted on bribery-related offences. Warner has consistently denied wrongdoing and is fighting an attempt to extradite him from Trinidad and Tobago, where he is based, to the US
Flynn said Blazer had not been involved with US Soccer since 1986.
Flynn said that some time before the indictments - longer than a few months but shorter than a few years - he had begun to experience "discomfort" at some of what he saw going on in the game's governing bodies.
He said that his discomfort was a "general feeling" about possible problems in how the game was run. When the discomfort became too troubling, Flynn said, he would "not participate" in related soccer activities. He did not specify what kind of soccer activities he shunned.
Senators questioned why the top US Soccer Federation official, President Sunil Gulati, had not agreed to testify at the hearing. Flynn said that the Soccer Federation decided, in consultation with outside counsel, that Gulati would not appear at the hearing and that Flynn would be the organization's representative because he "had more knowledge of the day to day events."
A spokesman for Gulati said he would not be commenting at this time.
Prominent labor union and human rights groups on Wednesday stepped up public pressure on FIFA to agree to be reformed and clean up its act through an independent process.