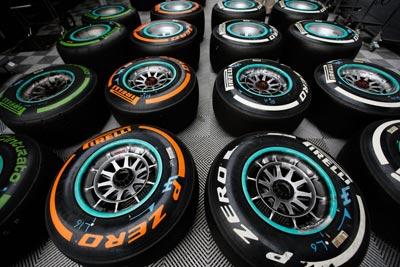 Pirelli renewed their Formula One contract and will remain the sport's sole tyre supplier for the next three years, the Italian company said in a statement on Thursday.

The news was expected, with the governing FIA saying last October that the contract would continue through an undefined "transition period" before any eventual tender. Pirelli had talked then of a five-year deal.

Pirelli, whose tyres caused controversy last year when they had to be redesigned after a spate of blowouts, also announced changes to the sporting regulations that will allow them more testing time.

The new rules will mean one of the 12 days of official pre-season testing will have to be dedicated exclusively to wet tyre testing.

Malaysia, the second round of the season after the March 16 opener in Australia, regularly sees tropical downpours but teams have yet to test the 2014 tyres in wet conditions with the new cars.

Teams must also dedicate one of their eight days of in-season testing exclusively to tyre testing with Pirelli.

"This means that during each of the eight days of in-season testing, at least one team - and up to a maximum of two - will be concentrating on tyre testing along with Pirelli's engineers," the Pirelli statement said.

Pirelli voiced increasing frustration last year at the lack of testing opportunities, even going so far as to warn they could walk away if unable to try out their development tyres with representative cars.

The 2014 cars have a new V6 turbocharged engine with energy recovery systems, replacing the old V8s, that puts very different demands on tyres that early last season were criticised for excessive wear.

With engine reliability now a major concern for teams, the new tyres are expected to be more durable and consistent than previously.

The old rules allowed Pirelli to conduct a number of private tests but only with cars that were at least two years old. Their own test car was a 2010 Renault.

Mercedes were reprimanded last year for using their 2013 car and drivers in a 'secret' test with the supplier.
Photograph: Dean Mouhtaropoulos/Getty Images