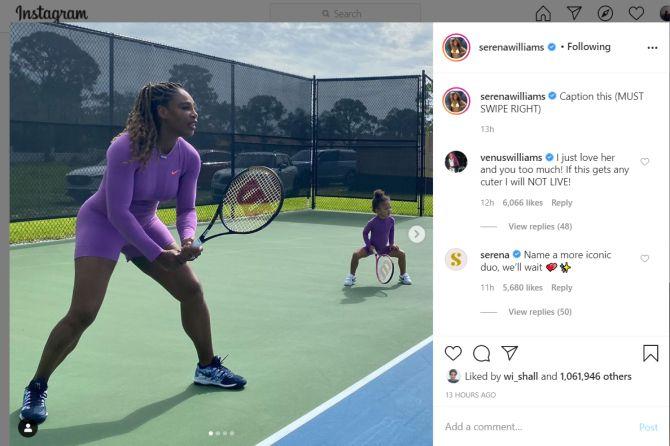 With the WTA scheduled to return in August, Serena Williams has started training in right earnest.
The 23-time grand slam champion was accompanied on to the court with daughter Olympia Ohanian, who looked all set for some real tennis action.
Wearing matching purple outfits, Serena and Olympia, 3, the duo is seen celebrating and giving high-fives.
Williams posted pictures on her Instagram page and wrote: Caption this (MUST SWIPE RIGHT).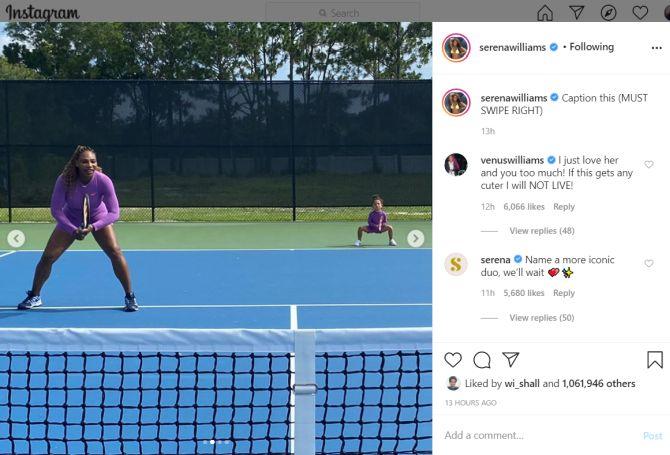 Olympia, who turns three in September, looked confident in her stance as she played some tennis with mommy Serena.
The precious pictures also invited a comment from aunt Venus.
"I just love her and you too much! If this gets any cuter I will NOT LIVE!" she tweeted.
Venus better beware - someone's stealin' away her doubles partner!