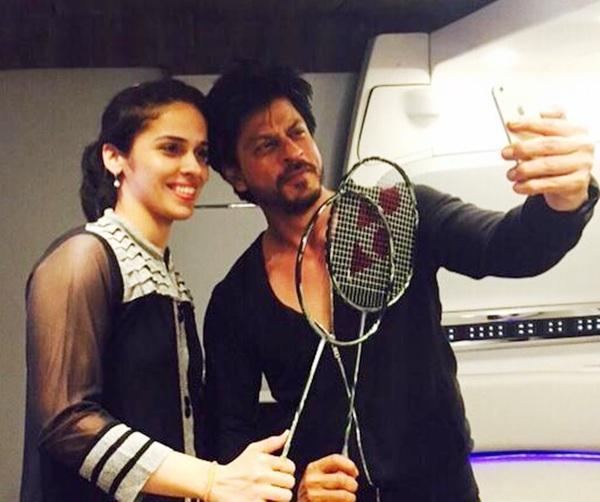 With a badminton racquet in hand and a song on mind, Bollywood superstar Shah Rukh met Indian badminton ace Saina Nehwal on the sets of his upcoming film Dilwale.
The 49-year-old Chennai Express actor met with Nehwal, 25, after she wished to meet him as he is filming the Rohit Shetty-directed comedy-drama in her hometown.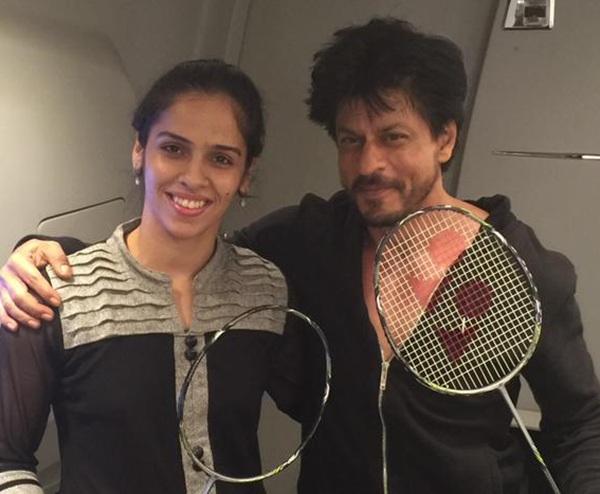 Shah Rukh took to Instagram and shared a picture with the badminton star, writing lyrics of the popular Mohammed Rafi-Asha Bhosle song, 'Dhal Gaya Din Ho Gayi Sham' from the movie Humjoli.
"Dhal gaya din (tuk). Ho gayi shaam (tuk)... Jaane doh jaana hai. Who all know this song from Humjoli? My tuk tuk moment with Saina."
In the picture, the duo is seen posing with a racquet. However, Nehwal's racquet is without strings as Shah Rukh believes this is the only way to beat her in badminton.
"Made sure Saina Nehwal had no strings in her racquet... Maybe the only way to beat her at badminton. You have a lovely family," he wrote alongside the picture.
Nehwal shared a photo with the actor, writing, "Oh my God... Shah Rukh sir you are such a nice person very happy to meet you... You made my day thank you so much."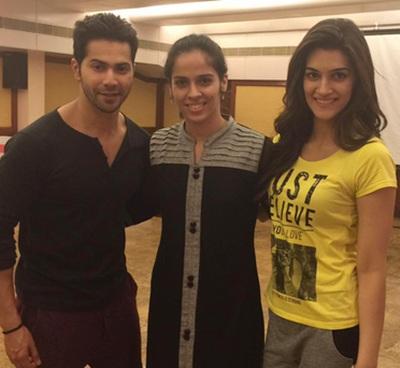 She also posted pictures with Varun Dhawan and Kriti Sanon, who co-star in the film, and thanked Shetty for letting her watch the shooting.
"It was nice meeting Varun and Kriti on the sets of Dilwale...
"I would like to thank Rohit Shetty sir the director for showing us the 'Dilwale' shooting amazing person."
Earlier, Nehwal had met Shah Rukh's Dilwale co-star Kajol and shared a picture with her.
The film releases on December 18.