Britain's Geriant Thomas of Team Sky won the Tour de France cycling race on Sunday. This is the British outfit's sixth title in seven years.
However gruelling this race is known to be, there is the other aspect, the scenic places that the Tour runs through that has most fans in awe.
Hold your breath as Rediff.com brings to you some of the picturesque places that the cyclists race through at the Tour.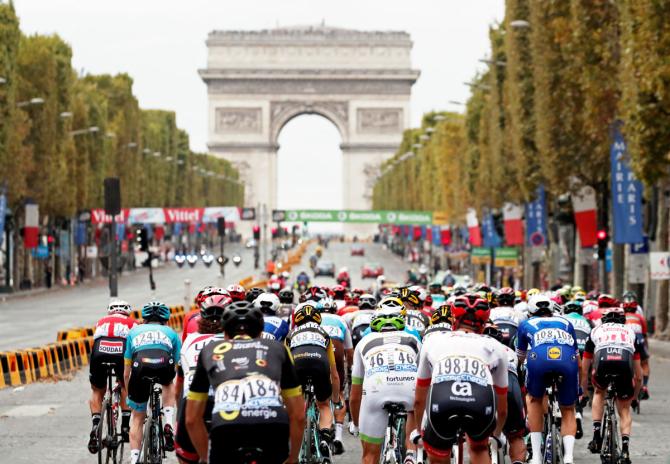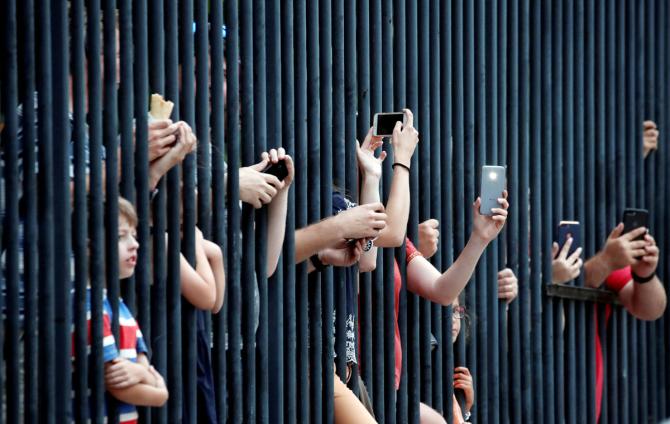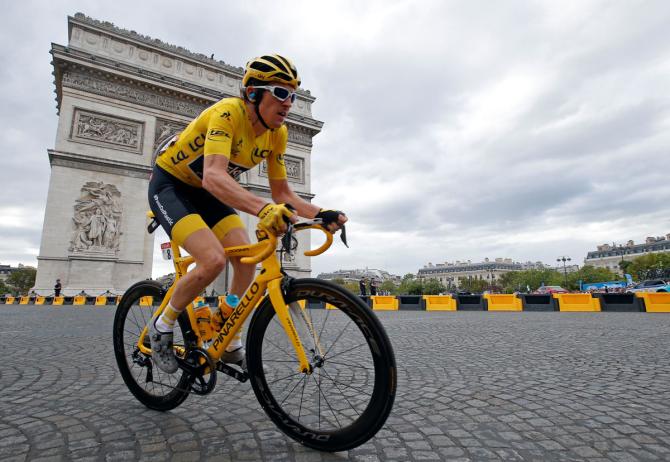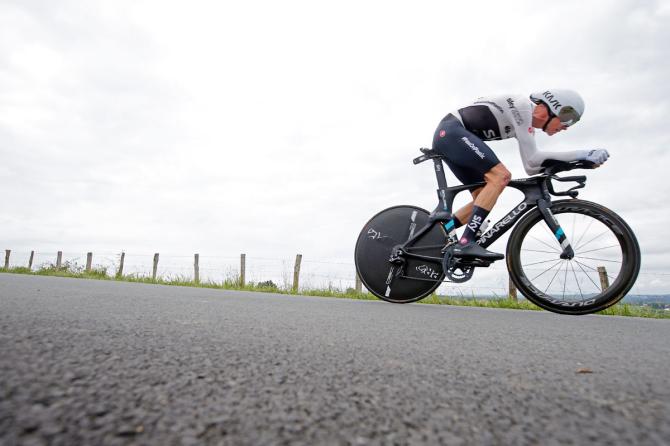 IMAGE: Team Sky rider Chris Froome of Britain in action during the 31-km Stage 20 Individual Time Trial from Saint-Pee-sur-Nivelle to Espelette on Saturday. Photograph: Stephane Mahe/Reuters