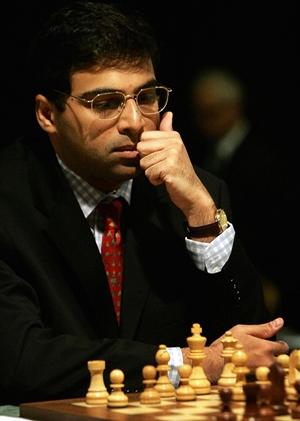 India chess ace Vishwanathan Anand said his performance in 2016 was steady and will look to build on it in the present year.
"This year (2016) my performance in tournaments has been basically very steady. I have recovered almost all the points from the start of the year and I was plus one in St Louis, in Moscow, in London. Ialso won couple of rapid events. I have something to build on because plus one should not be the extent of it, but at-least that is satisfactory compared to last year," he told reporters.
Anand visited the 2nd IIFL Wealth Mumbai International Chess Tournament being played at the Mount Litera International School in Bandra Kurla Complex in Mumbai.
"So that's what I look forward to doing in 2017 and my calendar is relatively free in the first quarter but it's a good chance for me to do a lot of work in the free time. Hope I can do some training and then get ready for the tournaments to come. I hope to be playing the grand chess tour and the World Cup as well," said Anand.
Queried on the takeaways from the World Rapid Tournament, Anand said, "Well slightly disappointing end to the year for me. It was a very tough tournament because the main problem is that normally you have one bad day but here I had 9 or 11 bad days.
"I won't think too much. The year (2016) was positive and I will certainly look at mistakes that I make often and work on that," he added.
Anand also heaped praised on young chess prodigy from Chennai Praggnanadha, and said the player has attracted world wide attention.
"Everyone is saying his name. In fact he is very famous chess player now. Somehow he captured people's imagination but from the age of 10 there is still lot of time to make progress. I hope he will do that steadily. He is showing very good signs of progress but it is a long hard road," said Anand.
Asked whether the publicity at young age is a boon, Anand said, "For him it will be helpful and open a lot of doors. For youngsters the problem is finding right tournaments to play, getting a chance to compete. I don't think it should be a problem for him."