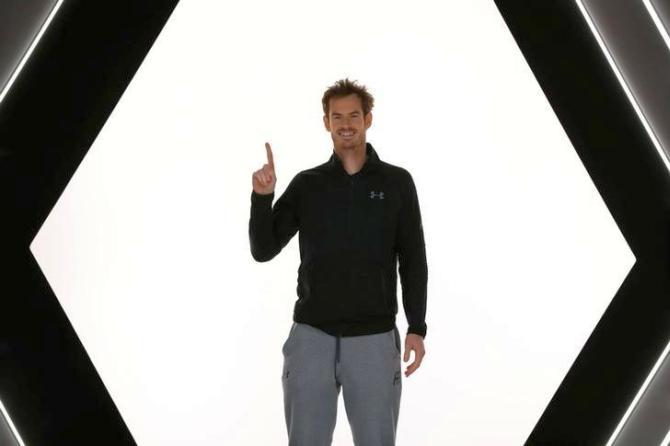 IMAGE: Andy Murray poses for pictures after winning the Paris Masters on Sunday. Photograph: Gonzalo Fuentes/Reuters
As the new World No 1, Andy Murray could be troubled by the weight of expectations on his shoulders at the ATP World Tour Finals, but the Briton just wants to enjoy his new status.
The three-times grand slam champion, who will officially dethrone Novak Djokovic on Monday, won the Paris Masters title by beating American John Isner 6-3, 6-7(4), 6-4 on Sunday.
Murray will have little time to rest, though, as the season-ending tournament starts next Sunday at London's O2 Arena, where he and Djokovic will both be in a race to secure the year-end top ranking.
Asked whether he would feel different on court now that he is world number one, he replied: "It might only be for one week. So I might as well try and enjoy it because I could lose it at the Tour Finals and never be there again."
Although he felt nervous before going into Sunday's final in Paris, Murray, who secured the top ranking when Milos Raonic withdrew from their semi-final on Saturday, insisted he was focused on his match.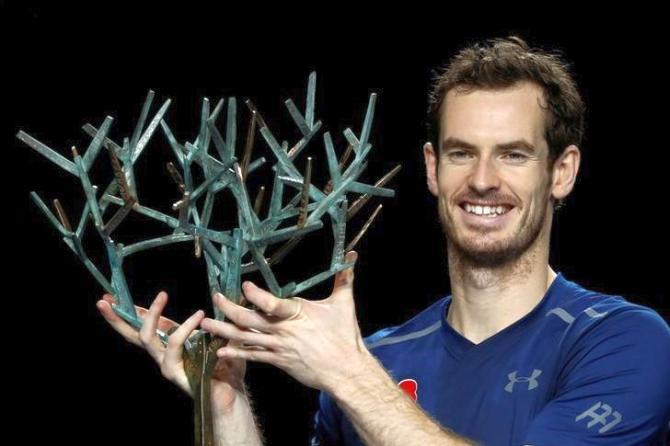 IMAGE: Andy Murray with the Paris Masters trophy after defeating USA's John Isner on Sunday. Photograph: Gonzalo Fuentes/Reuters
"I felt really nervous before the match, I didn't feel flat, or anything like that, that was the most pleasing thing about today for me," he explained.
"Obviously it's great to win, but sometimes after you achieve something big or something that you maybe didn't expect, it can be quite easy to have a letdown and feel a little bit flat.
"I felt really nervous before the match today, and I was happy about that."
Murray, who has yet to win the Australian Open and the French Open, struggled to look past the World Tour Finals although winning in Melbourne is the next step for the double Olympic champion.
"I have no idea what place I'm going to be in five or six months' time," said the 29-year-old, who has finished runner-up at MelbournePark on five occasions.
"But obviously I'd love to win the Australian Open because it's sort of the next major goal, beginning of next year, because I have been close a number of times and I have never quite done it. Obviously I'd love to try and win that."