Former India footballer and coach Syed Abdus Salam, who was awarded Best Defender in the 1956 Melbourne Olympics, died at his Salarjung Colony residence in Hyderabad on Saturday.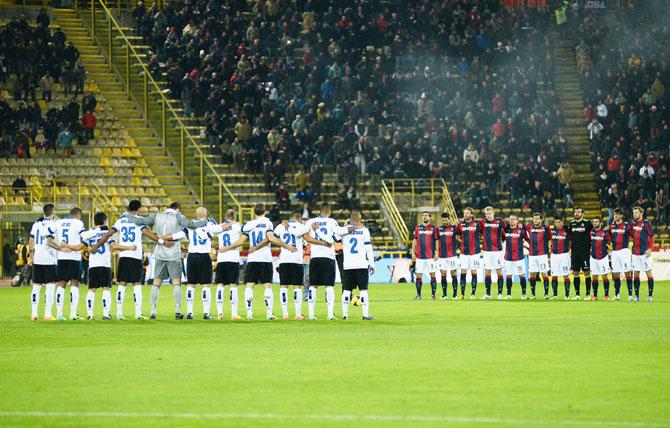 The 77-year-old breathed his last at around 11am, his son Kaleem Ahmed told PTI.
He was bed-ridden for more than five years after a hip injury.
Salam is survived by two sons and two daughters.
The Hyderabadi represented India under Badru Banerjee at the Melbourne Games where India finished fourth and was the last football team to have made the Olympics.
At club level, Salam represented Mohammedan Sporting and led the team to win both the Calcutta Football League and IFA Shield in 1957.
Mohammedan Sporting President Sultan Ahmed condoled Salam's death and the club kept the flag at half-mast.
Salam had guided India to become joint winners with Iran in the Asian Youth U-19 Cup in Bangkok in 1974.
He also coached Andhra Pradesh and was the first coach of the Sports Authority of Andhra Pradesh in 1981 and retired there as a deputy director.
Image used for representational purposes
Photograph: Mario Carlini/Iguana Press/Getty Images