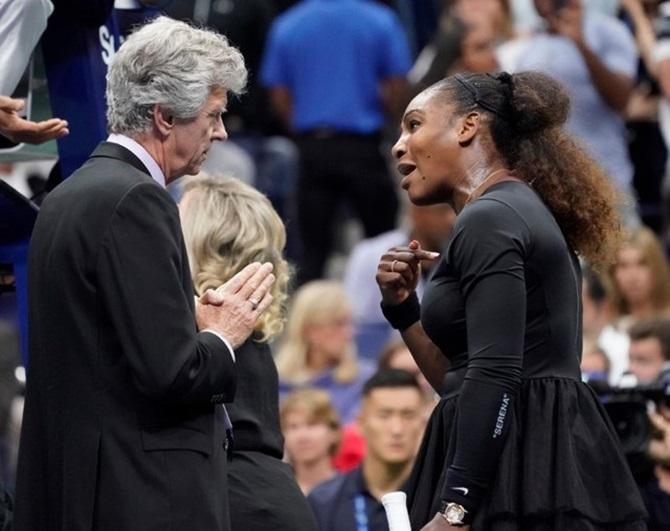 Japan's Naomi Osaka proved too good for Serena Williams in a controversial US Open final on Saturday, winning 6-2, 6-4 after the American was handed a code violation.
It was drama-filled conclusion to a final that was rich with storylines but will now go down as one of the most controversial Grand Slam finals of all time.
This is not the first time Williams had a run-in with US Open officials.
Check out the other instances.
* Losing her 2004 quarter-final match to Jennifer Capriati, Williams was upset by several line calls and the tournament later removed umpire Mariana Alves from officiating. The incident paved the way for using video replays in the sport.
* The Grand Slam Committee handed Williams an $82,500 fine and put her on two years' probation for an expletive-laced outburst at a line judge during her 2009 semi-final against Kim Clijsters.
* During her 2011 final against Sam Stosur, Williams was issued a code violation for arguing with the umpire, Eva Asderaki. The Grand Slam Committee ruled the incident was not a major offense and fined her $2,000. Stosur would go on to win the match 6-2, 6-3.