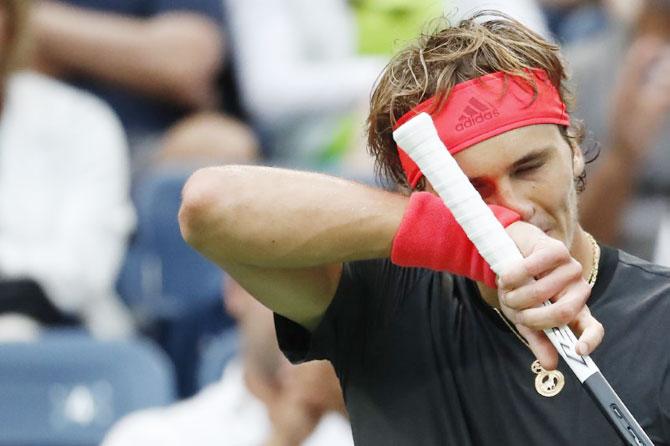 The so called 'Next Gen' of men's tennis discovered at the US Open that they are a long way off from toppling Roger Federer, Rafael Nadal and Novak Djokovic off their lofty perch, with the much-hyped 20-somethings sent packing in the first week.
On Saturday, the young guns showed no signs of breaking the stranglehold of the three men who collectively own 50 Grand Slam titles and also split the season's first three majors.
When it comes to age, it really is just a number for the trio who remain as sharp and breathtakingly brilliant as ever even though they are all into their 30s.
Alexander Zverev has long been tipped as a future Grand Slam champion but the 21-year-old seems to suffer from a crippling bout of stage fright every time he turns up at a major.
It was no different in New York as on Saturday as the fourth seed was dumped in the third round by compatriot Philipp Kohlschreiber.
After 14 appearances at the slams, his best showing so far is a quarter-final run at this year's French Open.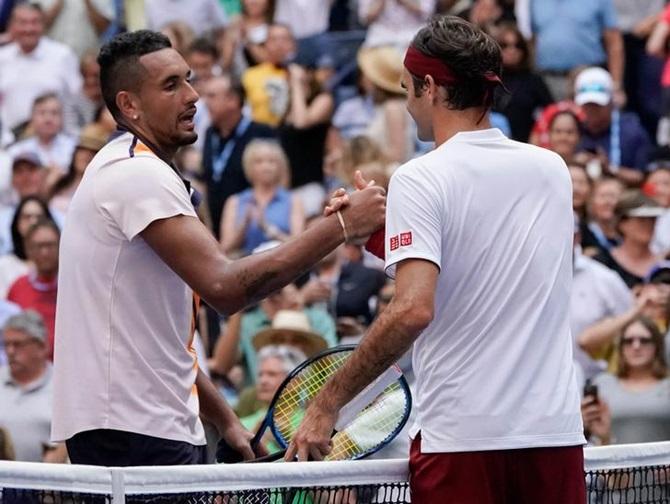 The German recently teamed up with Czech-born Ivan Lendl in the hope of ending his Grand Slam jinx but on Saturday he produced an uninspired performance, committing 53 unforced errors, seven double faults and converting only three of 13 break point opportunities.
Also on Saturday, the highly-anticipated showdown between 23-year-old Nick Kyrgios and Federer turned into a straight-sets blowout as the Swiss easily outclassed the Australian.
Federer well and truly left the often combustible Kyrgios speechless with a spellbinding performance that included a moment of magic from the 37-year-old's racket.
Chasing down a cheeky drop shot, the five-time Flushing Meadows champion scooped the ball inches off the ground and curled it around the net post for a ridiculous winner that earned him a standing ovation from the hollering crowd.
It left the Australian wide-eyed and open mouthed -- and realisation hit that he still had plenty of work to do if he wanted to leave a lasting legacy in the sport with his racket rather than his temperamental antics.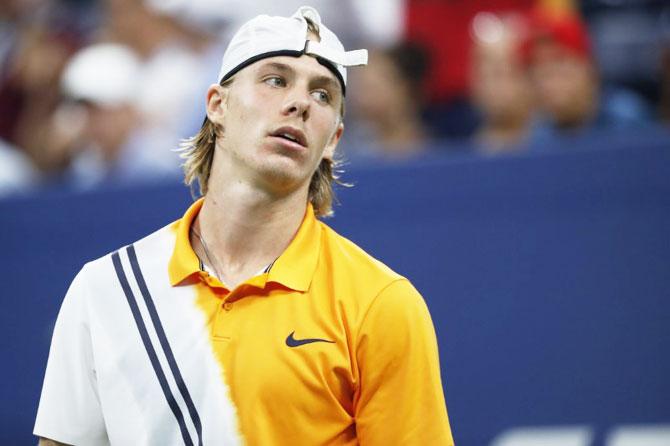 "I have been around for about four years now. I have barely done anything," he said.
"I think I can do a lot more."
Much-hyped Greek Stefanos Tsitsipas, fellow 20-year-old American Frances Tiafoe and 19-year-old Canadian Denis Shapovalov also failed to make it into the second week.
Australian Alex de Minaur did produce an inspired performance to stretch former champion Marin Cilic to five sets late into Saturday night but the 19-year-old also came away second best from the encounter.