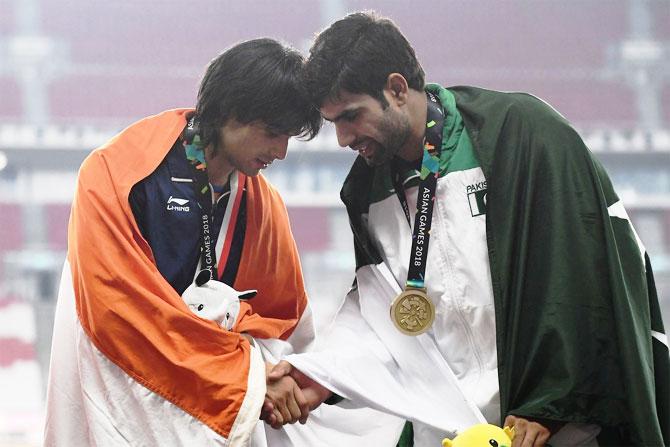 Olympic Gold medallist Neeraj Chopra has hit out at hatemongers, asking them not to use him to further their anti-Pakistan stance.
According to reports, Chopra had revealed that during the Tokyo Olympic javelin competition final, he had taken the first throw in a hurry as his fellow competitor from Pakistan, Arshad Nadeem, was carrying his javelin.
'I was searching for my javelin at the start of the final in Olympics. I was not able to find it. Suddenly, I saw Arshad Nadem was moving around with my javelin. Then I told him, "Bhai, give this javelin to me, it is my javelin! I have to throw with it." He gave it back to me. That's why you must have seen I took my first throw hurriedly,' Neeraj told The Times of India.
Trolls started tweeting videos from the event where the Indian champion is seen taking his javelin back from his Pakistani rival.
On Thursday, Neeraj took to Twitter to clear the air, while slamming trolls.
'I would request everyone to please not use me and my comments as a medium to further your vested interests and propaganda. Sports teaches us to be together and united. I'm extremely disappointed to see some of the reactions from the public on my recent comments.'