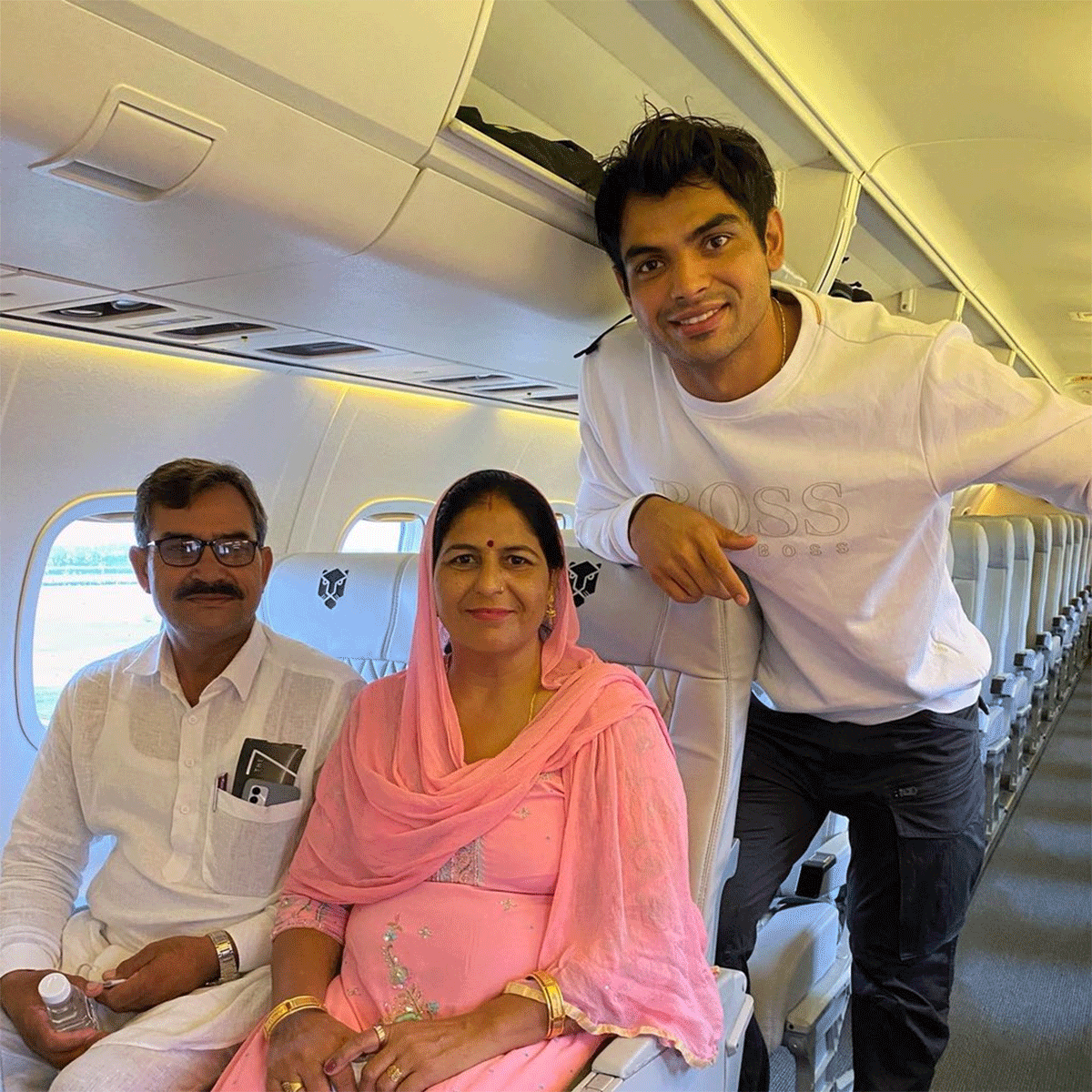 On August 7, 2021 Neeraj Chopra fulfilled India's 125-year-old dream of winning an Olympic gold medal in a track and field event by hurling his javelin to a distance of 87.58 metres.
On Saturday, Neeraj realised his own special dream.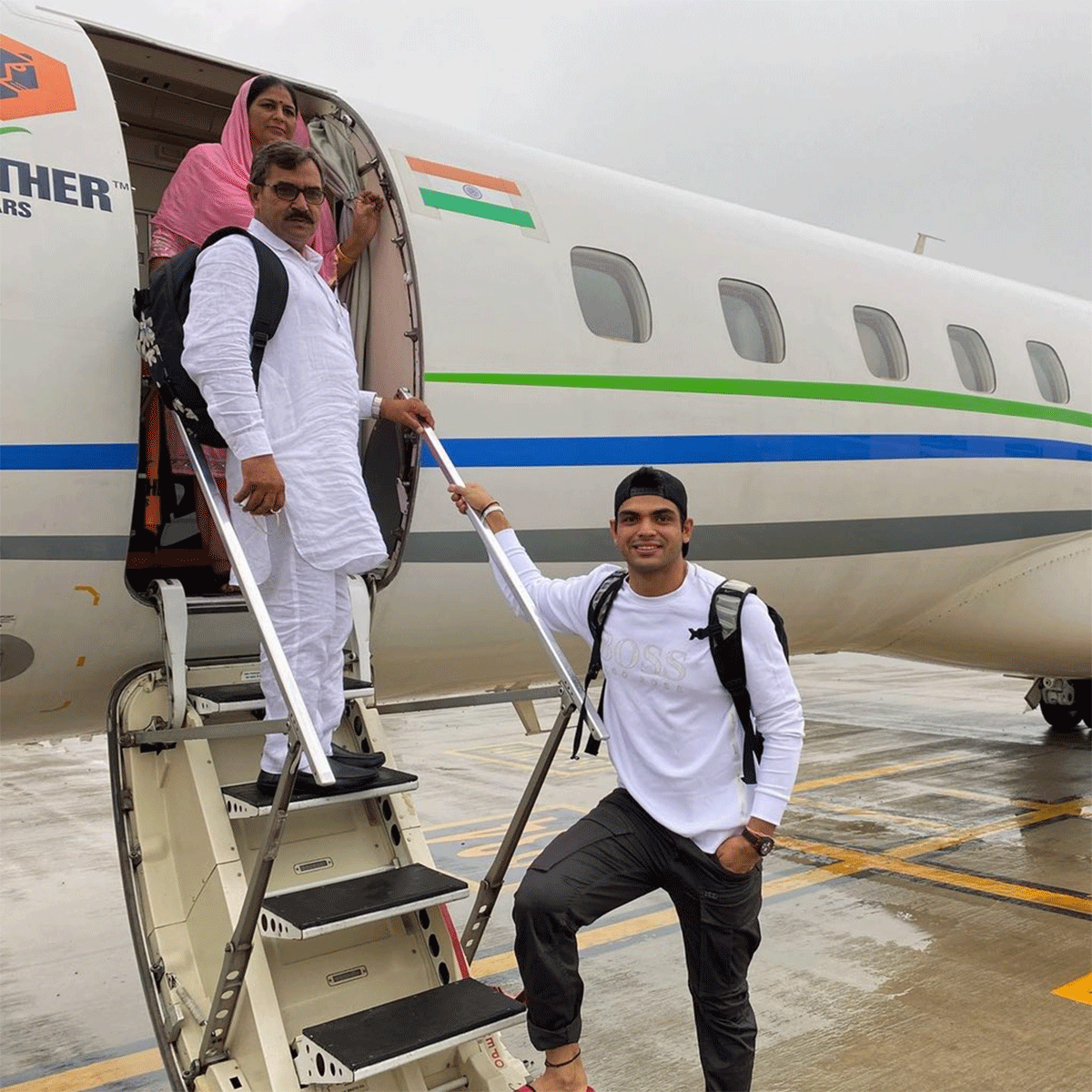 'A small dream of mine came true today as I was able to take my parents on their first flight. आज जिंदगी का एक सपना पूरा हुआ जब अपने मां - पापा को पहली बार फ्लाइट पर बैठा पाया। सभी की दुआ और आशिर्वाद के लिए हमेशा आभारी रहूंगा,' he tweeted alongside pictures of his parents on board a plane.
Our wish for you, Neeraj, is that you keep fulfilling all your dreams and bring greater glory to your family and the nation!