Nadal's participation in Tour finals in the balance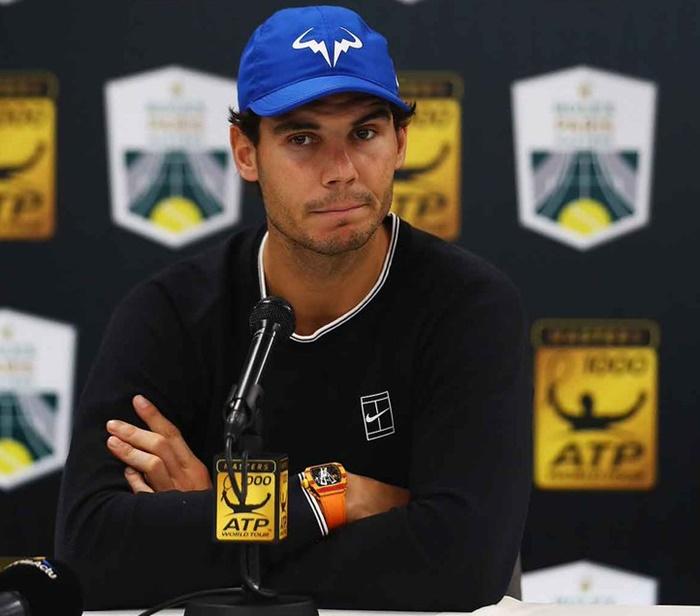 IMAGE: Rafael Nadal. Photograph: ATP Tour/Twitter
World number one Rafael Nadal's participation in the season-ending Tour finals hung in the balance when the Spaniard pulled out of the Paris Masters with injury on Friday.
Nadal told a news conference ahead of his quarter-final match against Serbian Filip Krajinovic that he was suffering from a right knee problem.
The 31-year-old said he would try his best to be present at the eight-man event that takes places from Nov. 12-19 at the O2 in London but his focus was on the long term.
"I have to pull out. Of course it's a very tough decision for me, especially here in Paris, which has been the most important city in my career without a doubt," the 10-time French Open champion, who struggled with his knee in Tuesday's third-round win against Pablo Cuevas, said.
"It's a tough situation but I tried my best. I did one treatment yesterday night to try and play today."
Nadal, who has never won the Paris Masters, did not know yet whether he would be fit for London.
"It's not about London, it's about the longer term," he explained.
"It's important to play tennis as long as possible."