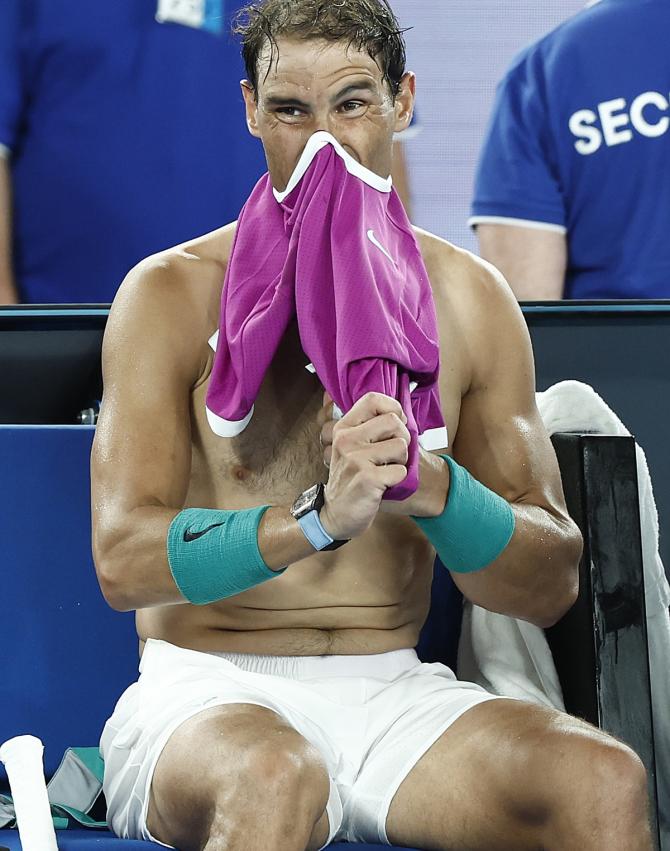 Weather has always been critical for success at Melbourne Park.
On Sunday, Rafael Nadal's extraordinary resilience was on full display as he closed out a marathon five-setter against World No 2 Daniil Medvedev.
Nadal was struggling to match Medvedev, like he did against Denis Shapovalov in the quarter-finals. On that occasion, Nadal came out on top but dropped four kilograms in the process and struggled with a stomach issue.
With the testing conditions on Sunday, Nadal's sweat prompted some uncomfortable adjustments as he needed to use saw dust to gain some grip on the racquet handles.
It also forced him to abandon his normal service routine, having to receive each ball from a ball kid because his shorts were soaked.
But it did not deter Nadal to create history as he became the first man to win 21 Grand Slams.
Two sets down, the legendary Spaniard rallied to defeat world number two Daniil Medvedev, 2-6, 6-7(5), 6-4, 6-4, 7-5 as he clinched the record-breaking Australian Open trophy at the Rod Laver Arena.
The title clash lasted an incredible five hours and 24 minutes.
Take a look at how Nadal cooled it off while the heat was on: