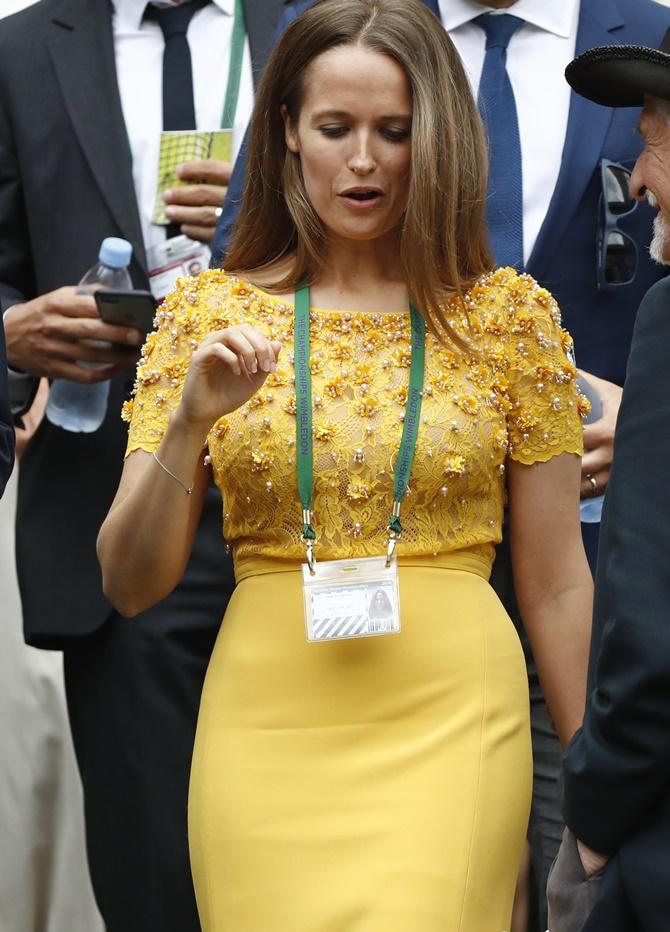 IMAGE: World No. 1 Andy Murray's wife Kim. Photograph: Stefan Wermuth/Reuters.
World No. 2 Novak Djokovic believes Andy Murray's wife Kim Sears deserves much credit for the British tennis star's recent success on the tennis court.

The British tennis ace ended Djokovic's three-year reign at the top of the tennis world this month after defeating the Serb in straights in the summit clash of the ATP World Tour Finals.

Murray dethroned Djokovic 6-3, 6-4 in a contest to earn his first title at the ATP finals and make sure he remained No. 1 until next season.

Sears gave birth this year and has endured motherhood and plenty of travel to support Murray this year, something which according to Djokovic is difficult.
"She has to get some credit," the 29-year-old was quoted as saying by Sport24.
"She gave birth this year. He has traveled all over the place. I know how it is with my wife, Jelena, what she had to go through as a mother back home with a little baby. So Kim: Well done. She's maybe made even a bigger effort than Andy," he added.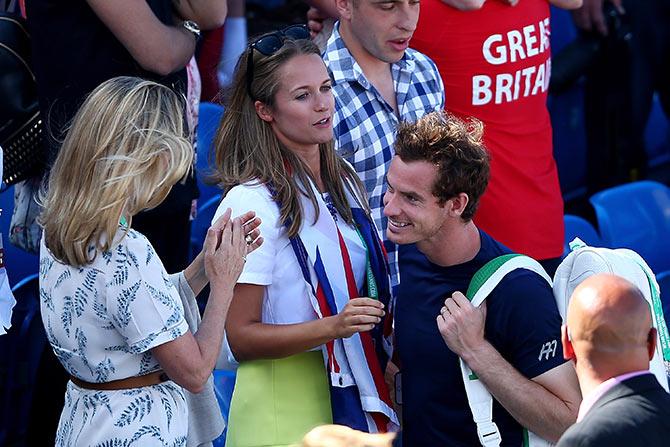 IMAGE: Andy Murray of Great Britain celebrates with his wife Kim Murray after defeating Gilles Simon of France during the Davis Cup World Group quarter-final. Photograph: Paul Gilham/Getty Images.
Despite the long-time rivalry with Murray, the 12-time grand slam winner insisted that they remain closer friends than many would think.
"We chatted at length this year quite a lot because, obviously, I became a father the first time," the Serb said. "We spoke about the difficulty in keeping the sort of balance in your life, with the family and the traveling and the work and everything. It's not always easy when you're playing on court in the biggest matches with a lot at stake, but we've always got on well."
"I think both of us have been with our now-wives a long time, pretty much since we were like 18, 19 years old. We met each other's wives together at that age, as well. We've known each other a very long time. Regardless of what some of you may think, we have a good relationship," he added.
The two, Murray and Djokovic, are likely be the top two seeds at the Australian Open in January.