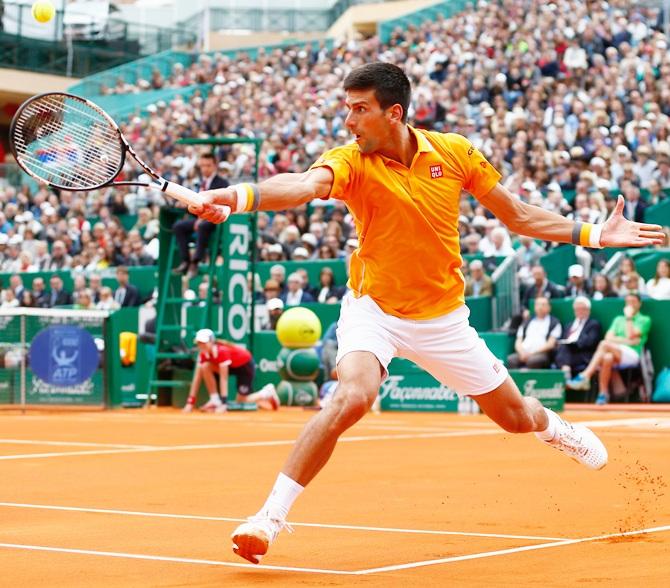 Novak Djokovic of Serbia can become the eighth man to complete a career Grand Slam. Photograph: Julian Finney/Getty Images
Novak Djokovic insists that he is determined and inspired by the opportunity to win his first French Open title, thus becoming the eighth man to complete a career Grand Slam.
The World No 1 has reached the French Open finals twice - in 2012 and 2014 - but lost both the times to nine-time champion Rafael Nadal.
Djokovic said that though the question of winning on the clay courts of Roland Garros comes before him every year, it merely provides him with the inspiration and motivation to perform well.
Djokovic will enter the tournament with high chances of winning the title, having won the Australian Open as well as a hat-trick of Masters titles at Indian Wells, Miami and Monte Carlo, with 30 wins and just two defeats for 2015.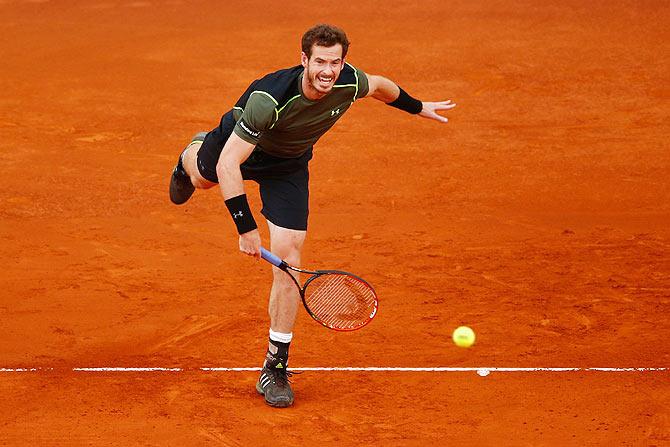 Andy Murray could be the man to exploit Rafael Nadal's troubles. Photograph: Julian Finney/Getty Images
Andy Murray...French Open champion!
That notion would have been dismissed out of hand in years gone by but he will journey to Roland Garros later this month with many backing the Briton to go all the way.
Until last week he had never won a claycourt title.
But, after claiming his first in Munich, he headed to Madrid where he blazed through a tough draw before crushing claycourt king Rafael Nadal in the final.
A year ago Murray managed only six games in a semi-final defeat by Nadal at the French Open as the Spaniard rolled on towards a ninth title at the claycourt Grand Slam.
He also reached the semis in 2011, so his record in the French capital is not shoddy, but by common consent the red dust was not a surface suited to Murray's game.
Yet something has changed and with Nadal struggling, the 27-year-old could be the man to exploit the Spaniard's troubles, even if Novak Djokovic is now the favourite to win the title.
British bookmaker William Hill shortened Murray's French Open odds from 12-1 to 8-1 after his 6-3 6-2 win over Nadal in Madrid, with Nadal at 9-4 and Djokovic the 5-6 favourite.
Although Nadal's slump has boosted recently-married Murray's chances, his improved form on clay is just as relevant.