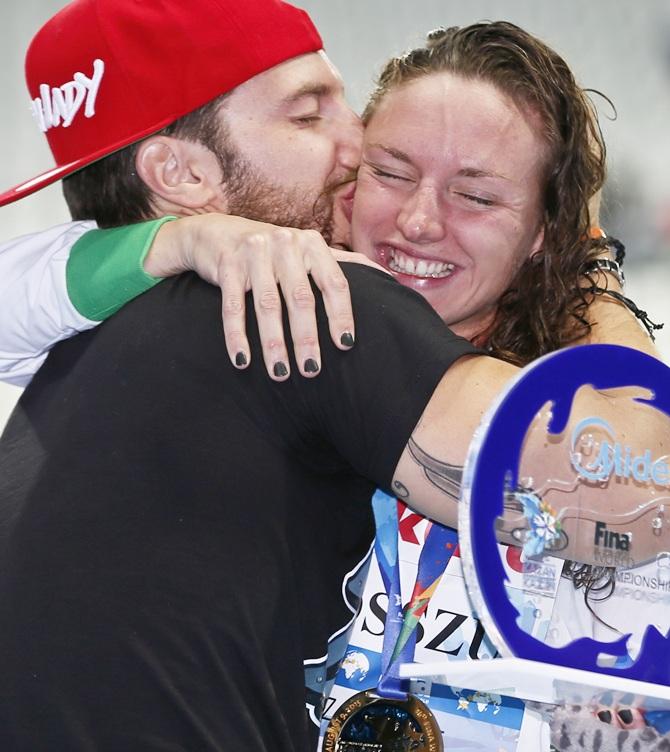 Hungary's Katinka Hosszu hugs her coach and husband Shane Tusup after winning the women's 200m individual medley final at the Aquatics World Championships in Kazan. Photograph: Hannibal Hanschke/Reuters
Hungary's Katinka Hosszu underlined her status as the leading all-round swimmer with a world record in the women's 200 metres individual medley at the world championships on Monday.
On a day when two other world records fell - to Sweden's Sarah Sjostrom in the 100 metres butterfly final and American Katie Ledecky in the 1,500m freestyle heats - 2014 Swimmer of the Year Hosszu powered to gold in two minutes 6.12 seconds.
The 26-year-old shaved 0.03 seconds off the previous mark set by American Ariana Kukors at the 2009 world championships.
It was believed that that record wasn't going anywhere for a long time – maybe decades. But somehow, it ended in only six years.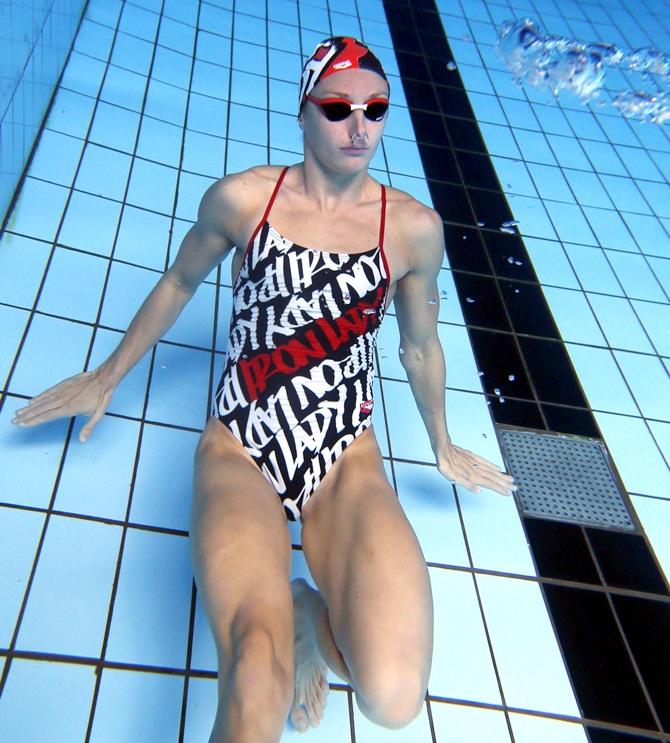 Hungarian swimmer Katinka Hosszu poses. Photograph: Laszlo Balogh/Reuters
At the finish, the self-dubbed 'Iron Lady' shed a few tears in astonishment.
Japan's Kanako Watanabe took silver, 2.33 seconds behind Hosszu, while Britain's Siobhan O'Connor claimed bronze.
"Obviously, the record was on my mind, it was my goal," Hosszu told reporters. "It was just perfect."
Before she became 2014 World Swimmer of the Year and the first to pass the $1 million mark in prize money, Hosszu nearly hung up her goggles, frustrated that she failed to win a medal at the 2012 London Olympics.
Instead, she adjusted her thinking and challenged the Olympics-focused training cycle traditionally followed by the sport's top athletes. Olympic medals are no longer her ultimate goal, just one of several aspects to her schedule, she said.