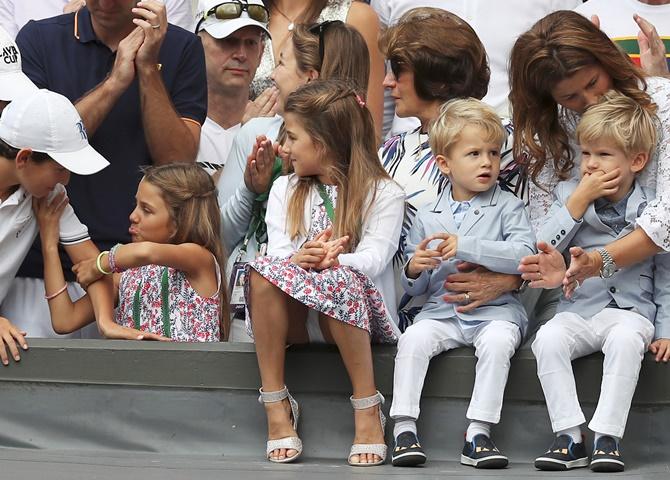 IMAGE: Switzerland's Roger Federer's wife Mirka and children as he celebrates winning the final against Croatia's Marin Cilic. Photograph: Daniel Leal-Olivas/Reuters
After lifting his record eighth Wimbledon title, 19-time Grand Slam champion Roger Federer gave graceful acceptance speeches in front of adoring Centre Court crowds.
Federer outclassed Marin Cilic of Croatia 6-3, 6-1, 6-4 in his 11th final at the All England Club that lasted for one hour and 37 minutes on the Centre Court on Sunday.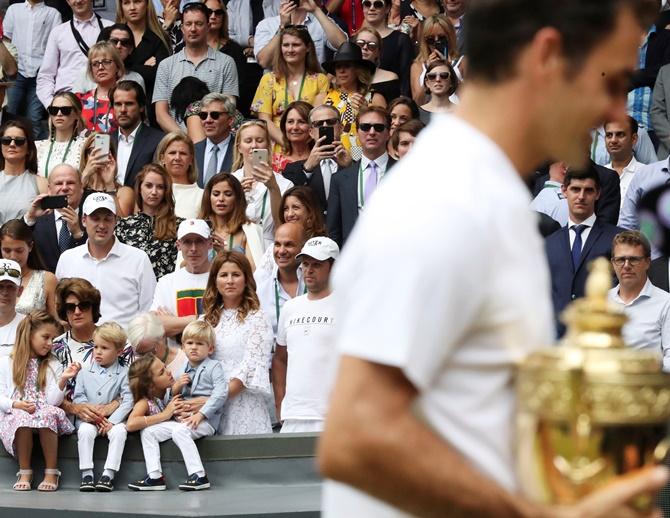 Federer was cheered on by his wife Mirka Federer and children Charlene Riva, Myla Rose, Lenny and Leo.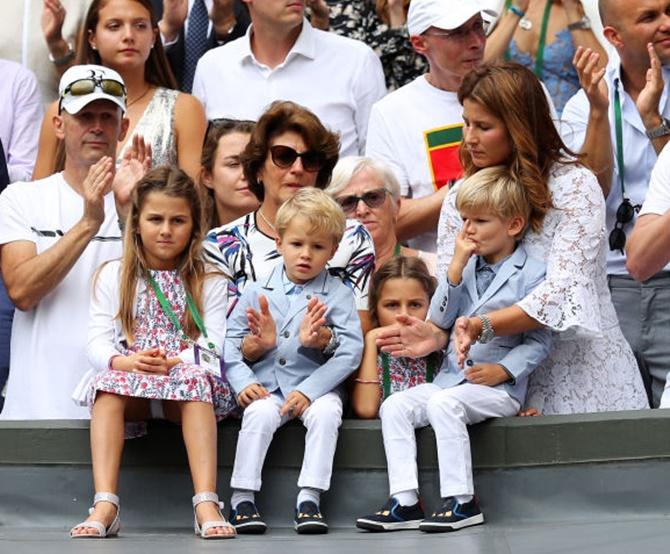 IMAGE: Roger Federer's wife Mirka and family celebrate his victory. Photograph: Daniel Leal-Olivas - Pool/Getty Images
Federer, not far off 36, puts a huge emphasis on his family.
On Sunday, he said: "It's a wonderful moment for us as a family. This one's for us".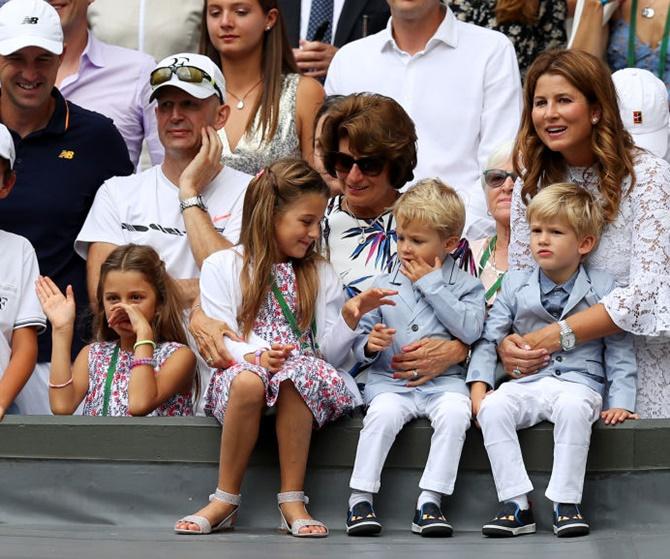 His younger set of twins, however, didn't look quite so interested.
The two boys were born almost five years after the arrival of their twin sisters Myla Rose and Charlene Riva in July 2009 triggered a flurry of good-natured jokes about future doubles champions.