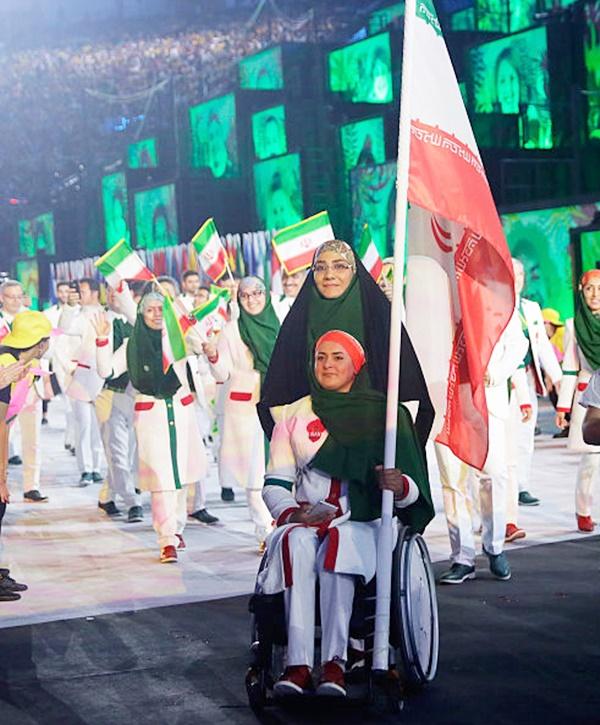 IMAGE: Flag bearer Zahra Nemati of Islamic Republic of Iran leads her team during the Opening Ceremony of the Rio 2016 Olympic Games at Maracana Stadium. Photograph: Jamie Squire/Getty Images.
Iran had one of the best moments of the Rio Olympics opening ceremony when archer Zahra Nemati carried the Iranian flag into the Maracana Stadium on Friday.
Nemati broke new ground for the Islamic country.
Never before had a woman led Iran's team into the parade of athletes in an Olympic opening ceremony.
Arriving in the stadium in a wheelchair, wearing a green head covering, Nemati was the flagbearer for a team made up overwhelmingly of men.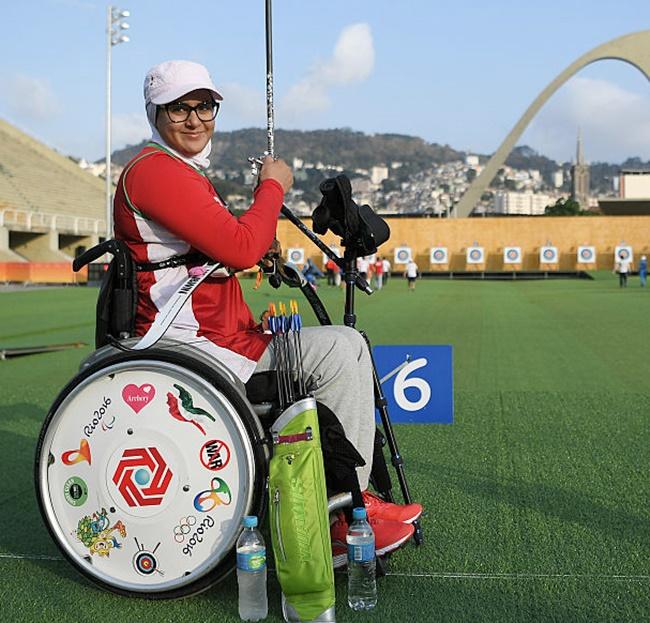 IMAGE: Zahra Nemati of Islamic Republic of Iran in action during a training session at the Sambodromo Olympic Archery venue. Photograph: Matthias Hangst/Getty Images.
In Iran, where strict interpretations of Islamic norms are enforced, female fans are traditionally barred from attending male-only sporting events.
Nemati, who won individual gold and team bronze at the London 2012 Paralympics was the first Iranian woman to win a gold medal at the Olympics or Paralympics.
The former Taekwondo exponent took up archery after a spinal cord accident over a decade ago.