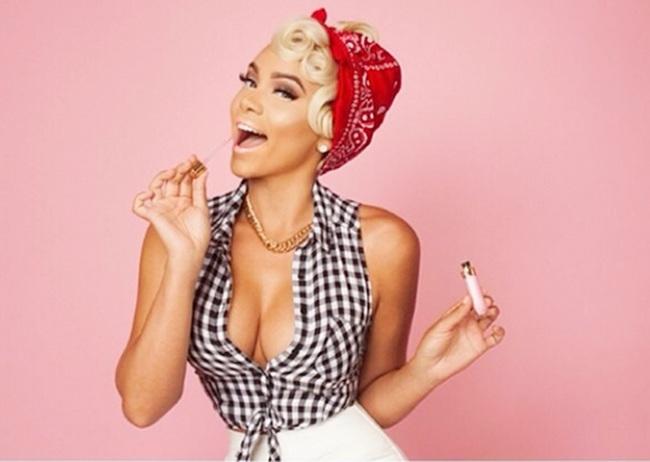 Doralie Medina is Floyd Mayweather's new girlfriend. Photograph: Instagram
Love is in the air for US boxing champion Floyd Mayweather, who will soon going to have one-on-one with Manny Pacquiao, as he has found love of his life in his former masseuse Doralie Medina.
Pacquiao's trainer continues war of words
Before Fight of the Century, Mayweather, Pacquiao downplay animosity
The American professional boxer's masseuse girlfriend has been flooded with gifts and luxurious since she entered the boxer's life and getting vowed by all this she wrote on her Instagram that the boxer was a very sweet, generous man in real life and had a heart of gold, the Mirror reported.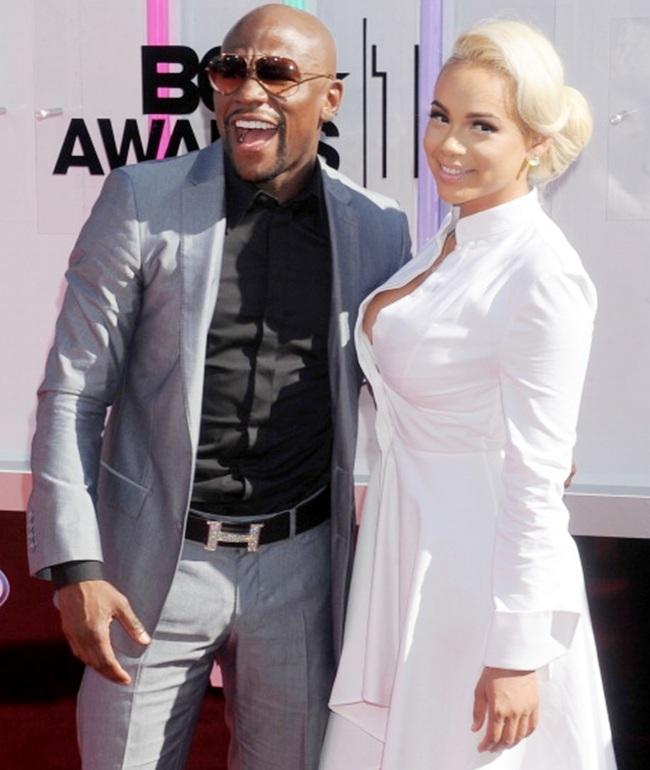 Doralie Medina with Floyd Mayweather. Photograph: Instagram
The 38-year-old boxer's girlfriend, who has moved into his salubrious 20 million pounds mansion in Las Vegas, posted a photo of herself with her Yorkshire terrier puppy, Louis, aboard boxer's 30 million pounds plane again on Instagram and captioned not to become a woman of success, but rather try to become a woman of value.
Notably, Mayweather also gifted Medina a 200,000 pounds Rolls Royce Ghost recently.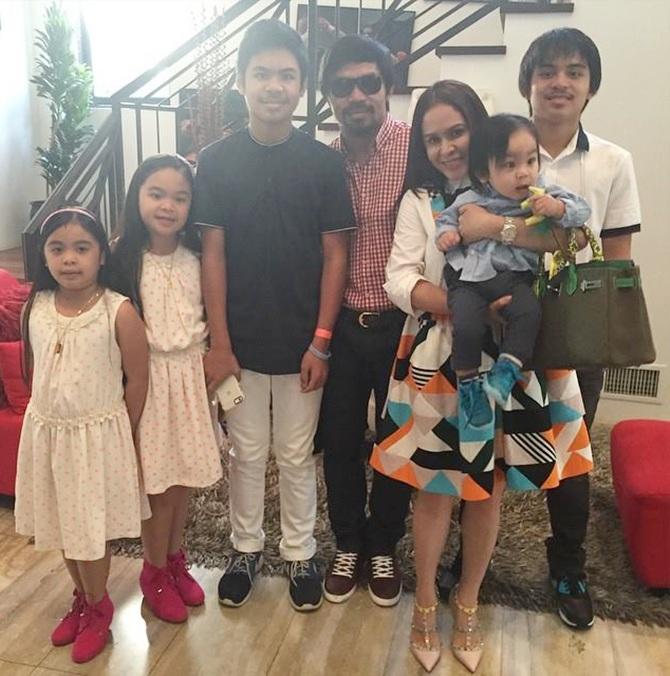 Manny Pacquiao with wife Jinki and his children. Photograph: Facebook
While, Manny Pacquiao coughed up $3 - $4 milltion to block seats to hand out to 900 members of his entourage.
The champion surely likes to move with his people who make him feel like home.