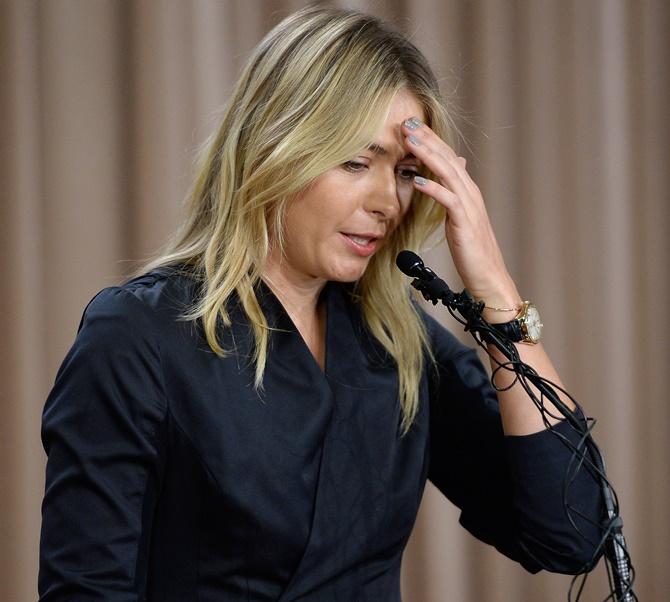 Former champion Maria Sharapova said she will not request a wildcard for this year's Wimbledon Championships after failing to gain a high enough ranking for direct entry to the main draw.
The 30-year-old Russian, who returned last month from a 15-month doping ban, said on her website she would play in the qualifying event staged the week before.
"Because of my improved ranking after the first three tournaments of my return, I will also be playing the qualifying of Wimbledon in Roehampton, and will not be requesting a wildcard," Sharapova said on her website.
The 2004 champion is ranked 211, below the cut-off for direct entry, although her first-round win at this week's Italian Open means she is assured a place in the qualifying tournament played a few miles away from Wimbledon.
Wimbledon's wildcard committee, which meets on June 20, could have granted a wildcard to the former world number one.
Sharapova would have needed to reach the semi-finals in Rome to climb high enough to gain a spot in the main Wimbledon draw, but she withdrew during her second round match against Mirjana Lucic-Baroni after injuring her left hamstring.
On Tuesday, two-times French Open champion Sharapova was unexpectedly snubbed by organisers who decided against giving her a wildcard into the main draw or the qualifying event of this year's tournament, which begins on May 28.
IMAGE: Tennis star Maria Sharapova addresses the media regarding a failed drug test
Photograph: Kevork Djansezian/Getty Images