Argentine football legend Diego Maradona reportedly withdrew a theft complaint against his former girlfriend on Tuesday, after a video surfaced that allegedly showed him hitting her.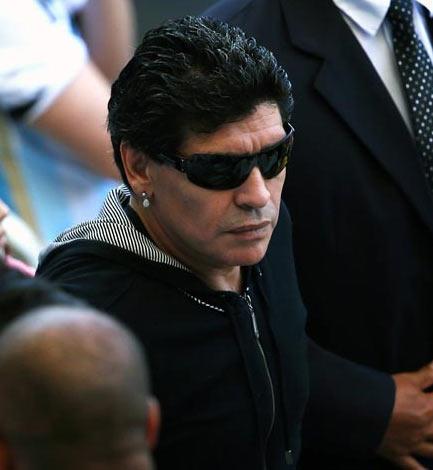 - Maradona accused of assaulting ex-girlfriend
Maradona's former girlfriend Rocio Olivia said that she spoke to him and he withdrew the complaint. In March, the Argentine had accused Oliva of stealing jewellery and other valuable items from his Dubai home, Sport24 reported
Twenty-two-year-old Oliva had a turbulent relationship with 53-year-old Maradona, who lives in Dubai and works as a sports promoter.
Argentine television channels have released a short video supposedly shot by Oliva in a room in Maradona's home.
In the blurry footage, Oliva can reportedly be heard saying 'Stop, stop' as if she is trying to stop an attack.
Maradona has said that he had knocked the phone from her hands but denies hitting Oliva, a female footballer.
She said that she was not responsible for the video being released and instead blamed an unnamed nephew of Maradona.
Image: Diego Maradona
Photograph: Ian Walton/Getty Images