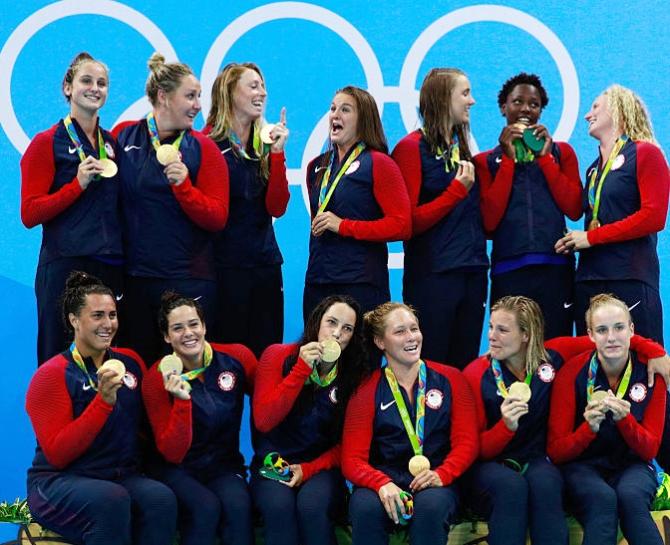 Rio 2016 came to a colourful close on Sunday, August 21.
Check out the map, below, which reveals how the nations of the world performed during those 16 days of amazing, incredible, memorable athletic achievement amd sporting spectacle:
Three nations dominated the medal honour in Rio -- the United States, (surprise! surprise!) Great Britain and China.
Between them, these Olympian powerhouses won 99 gold medals and a total of 258 medals.
Russia and Germany were 4th and 5th respectively.
India finished 67th, with 1 silver and 1 bronze.
Four years ago, in London, India won 6 medals (2 silver and 4 bronze).
Eight years ago, in Beijing, India won 3 medals (Abhinav Bindra's gold and two silver).
Twelve years ago in Athens, India won 1 silver.
Sixteen years ago, in Sydney, India won 1 bronze.
Twenty years ago, in Atlanta, India won 1 bronze.
During the Rio Olympics the US won its 1000th gold medal and also topped with 121 medals.