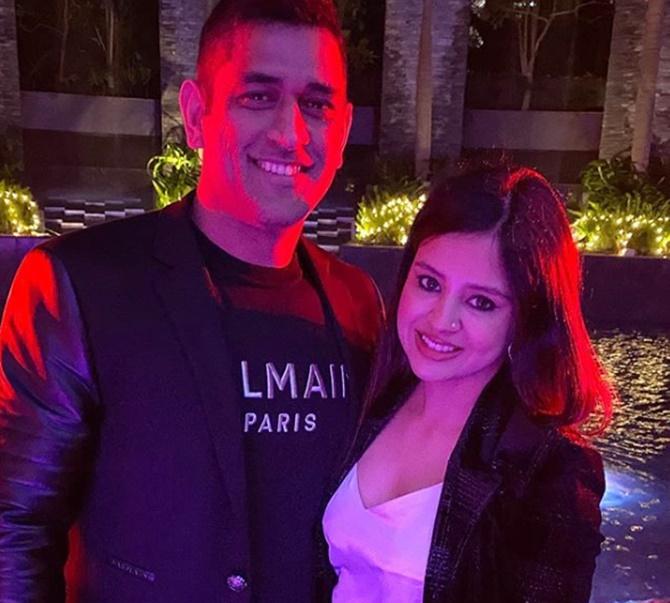 Indian cricket stars Virat Kohli and Mahendra Singh Dhoni, shuttler PV Sindhu and Ashwini Ponnappa on Tuesday extended warm wishes to their fans on social media as they get wrapped in New Year spirit.
Virat Kohli led New Year 2020 celebration with adorable pictures and videos from the party with Anushka Sharma, along with other Bollywood celebrities such as Saif Ali Khan, Kareena Kapoor and Varun Dhawan in Switzerland. "On point for 2020," Virat Kohli captioned a picture with wife Anushka Sharma on Twitter.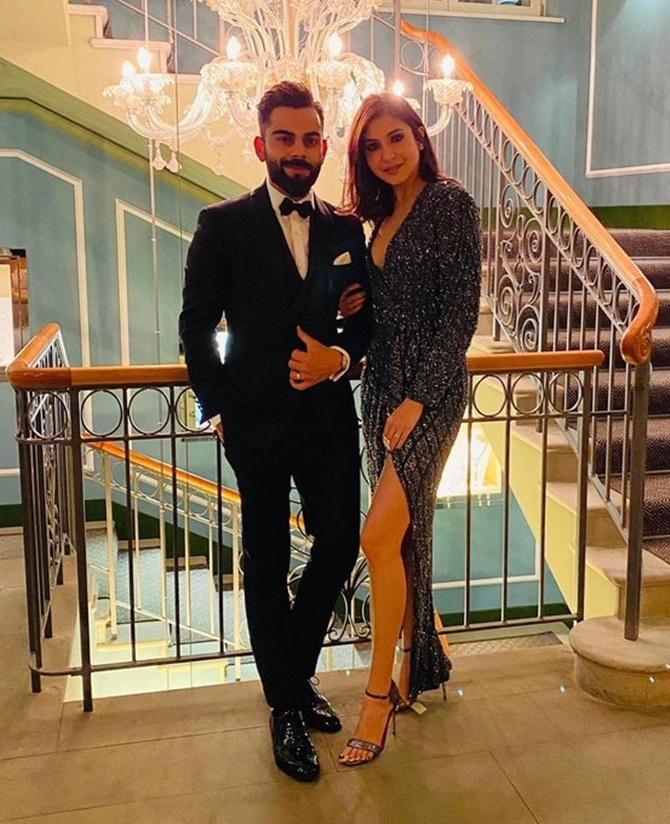 The couple wished their fans along with the caption - "Happy new year from us to each and every one of you. God bless you all."
They shot the video in Switzerland where they are currently vacationing, "Hey guys we are at this beautiful glacier and we thought we will record early new year wishes for you all," said Kohli. "Yes I hope you all had a lovely 2019 and I pray you all have an even better 2020. Here is wishing you all a happy new year from both of us," Anushka added.
Former India captain Dhoni's wife Sakshi posted an adorable picture on Instagram with the caption, "200 with this man," Sakshi captioned the picture with a heart emoji.
Sindhu took to Instagram and posted a picture of herself. The caption to the post read: "2019: thank you for the love, happiness, blessings, losses, sadness, lessons, failures and accomplishments, This year went by fast, Time is so valuable Next year, I am going to make most of it. Here's to 2020 being filled with: less stress and more faith. Genuine friendships and less forced interactions. More laughter and fewer tears. Zero drama. Hard work, success and time to do things that matter most. CHEERS if your ready, too 2020: let's do this, I'm ready for new experiences, challenges and grateful in advance for everything that is yet to come #2019#timepassestoofast#decade#2020#letsdothis."
Badminton player Ponnappa took to Twitter and wished everyone Happy New Year. She also thanked her fans for all the support.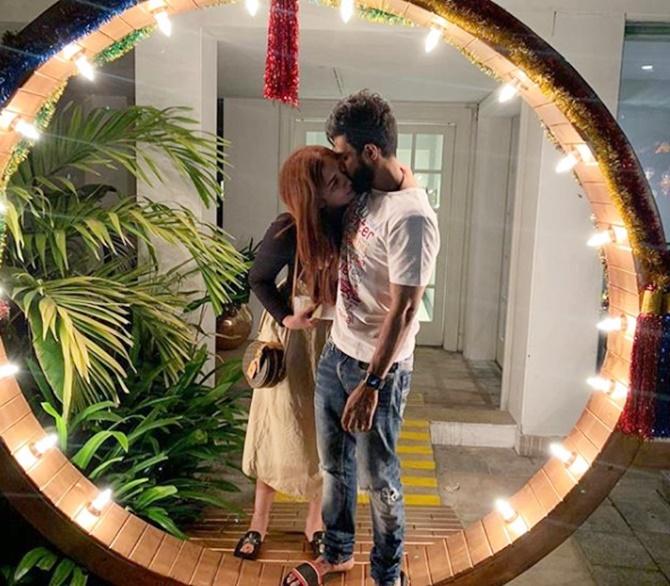 Indian shuttler Gutta Jwala wished her fans on social media with the caption to the post read: "Happy 2020."
Earlier, India cricket head coach Ravi Shastri shared a picture of Team India and wished them a Happy New Year.
Former India legendary batsman Sachin Tendulkar welcomed 2020 and wished for happiness, peace, and prosperity for everyone.
Taking to Twitter he wrote, "May the New Year bring us happiness, peace, and prosperity. Wishing you a joyous 2020! #2020NewYear."
Australia batsman Steve Smith, who returned to the cricketing field after serving a one-year ban in 2019, wrote on his Instagram handle, "Happy new year from @dani_willis and I. Can't wait to see what 2020 has in store for us!"
Former India batsman VVS Laxman wished peace and prosperity for countrymen with a 'prosperous 2020'.
"May the choicest blessings of Almighty God always bring peace and prosperity for you and your loved ones. Cheers to a better life and a bright future. Have a prosperous 2020. #HappyNewYear," Laxman tweeted.
"Wishing everyone a very Happy New year. May this year be filled with hope, happiness and prosperity. Have a wonderful year 2020. #happynewyear2020," sprinter Hima Das tweeted.
"Wishing everyone a very happy new year! #Welcome2020," artistic gymnast Dipa Karmakar wrote.