A summary of sports events and persons who made news on Friday.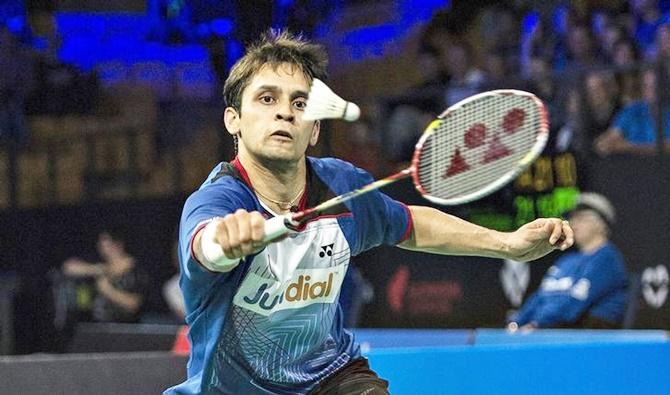 Former Commonwealth Games champion Parupalli Kashyap produced another gutsy performance to enter the men's singles semi-finals at the US $75,000 Canada Open Super 100 tournament, in Calgary, on Friday.
The sixth seeded Indian, a former world top 10 player, outwitted France's Lucas Claerbout 12-21, 23-21, 24-22 in the quarter-finals in 76 minutes.
Kashyap, who had reached the semi-finals at the India Open Super 500 tournament, next faces Chinese Taipei's Wang Tzu Wei, who is seeded fourth.
However, reigning National champion Sourabh Verma couldn't extended his run in the tournament, losing 15-21, 11-21 to Li Shi Feng of China in 38 minutes.
Kashyap had found the going tough initially as Lucas opened up a 5-2 lead in the opening game and then stayed ahead. The Indian reduced the deficit to 9-10 at one stage but Lucas kept moving ahead to grab the opening game comfortably.
In the second, Kashyap opened up a 8-4 lead early on but Lucas managed a slender 11-10 advantage at the break.
After a tooth and nail battle, it was Kashyap who held his nerve to bounce back and take match to the decider despite squandering three game points.
In the decider, Lucas zoomed to a 6-1 lead and kept his nose ahead till 18 when Kashyap clawed back and grabbed two match points.
The Frenchman saved both to make it 20-20. Kashyap held the advantage again but Lucas erased it and earned a match point himself at 22-21.
But experience won Kashyap the day as he scored three straight points and sealed a place in the semi-finals.
Kashyap, 32, will fancy his chances of reaching the summit clash as he has beaten Wang twice in the past. He had defeated the world No 30 at the India Open in March.
The last time Kashyap reached the final of an event was at the Austrian International challenger last year.
Noah Lyles became the fourth fastest runner ever at 200 metres when the American roared to victory in a sizzling 19.50 seconds at the Lausanne Diamond League meeting on Friday.
Lyles becomes fourth fastest man ever at 200m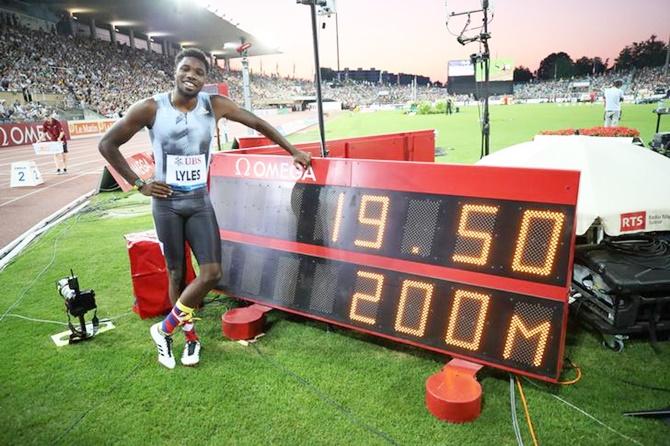 Noah Lyles became the fourth fastest runner ever at 200 metres when the American roared to victory in a sizzling 19.50 seconds at the Lausanne Diamond League meeting on Friday.
The time was the eighth fastest ever and the best in seven years.
Only world record holder Usain Bolt (19.19), fellow Jamaican Yohan Blake (19.26) and American Michael Johnson (19.32) have run faster.
"My socks keep yelling at me: 'It's time to go Plus Ultra'" the 21-year-old had tweeted before the race, and did he ever.
Bouncing back from a rare loss at the distance to compatriot Michael Norman last month in Rome, Lyles showed he will be the man to beat in October's world championships in Doha.
"The track here is burning up," said Lyles, who blistered his previous best of 19.65 seconds.
Typically a late charger, Lyles attacked early this time.
"It was a good, well executed race," he told reporters. "It was about getting out strong.
"There is nothing better than seeing the accomplishments of what you have put in," he said of the hard work he and coach Lance Brauman have done lately.
"Each year I'm making a huge jump. I'm very satisfied."
Ecuador's Alex Quinonez took second in a national record 19.87 and Canadian Olympic silver medallist Andre de Grasse was third (19.92).
Jamaican double Olympic champion Shelly-Ann Fraser-Pryce rocketed to victory in the women's 100m, clocking 10.74 seconds to easily defeat British European winner Dina Asher-Smith (10.91).
The men's race went to evergreen world champion Justin Gatlin.
The 37-year-old American, who ran 9.87 seconds at Stanford on Sunday, gained more confidence with a 9.92 performance for a comfortable victory over compatriot Mike Rodgers (10.01).
Along with Lyles's 200m, the meeting sparked 2019-leading performances in the men's pole vault and 1,500 metres.
Polish world silver medallist Piotr Lisek conquered a talented field in the pole vault with a national-record 6.01m.
World champion Sam Kendricks took second in a season-best 5.95m with French world-record holder Renaud Lavillenie and American-born Swede Mondo Duplantis tying for third (5.81).
Kenyan world silver medallist Timothy Cheruiyot seized the yearly lead in the 1,500m with a quick 3:28.77 with Norwegian runner-up Jakob Ingebrigtsen setting a personal best of 3:30.16.
In the men's 5,000m, Ethiopian Hagos Gebrhiwet slowed at the bell thinking he had won and finally stopped running.
But there was one more lap to go and countryman Yomif Kejelcha, the world indoor mile record holder, raced to victory in 13:00.56. Compatriot Selemon Barega collected second in 13:01.99.
Indian athletes win six medals in Kazakhstan
Indian track and field athletes won six medals, including three gold, on the first day of the Qasanov Memorial Meet in Almaty, Kazakhstan, on Saturday.
Mohammed Afsal won the men's 800m gold in a good time of one minute 49.12 seconds, just missing out on his season's best of 1:49.01 which he had clocked in February during the Patiala leg of India Grand Prix.
Gagandeep Singh added another gold in the men's discus throw with a best effort of 52.39m, which is a mediocre result by any standard. Senthil Kumar Mithravarun took the silver with a 49.54m throw in a sub-standard competition.
Navjeet Kaur Dhillon, who had won a bronze in the 2018 Commonwealth Games, won the third gold for India with another below-par effort of 54.80m.
India then took a silver and bronze in women's hammer throw through Jyoti Jakhar Ran (58.69m) and Anita (55.38m) respectively.
Annu Rani finishes 7th in Diamond League javelin competition
National record holder javelin thrower Annu Rani finished seventh with a below-par show in her first Diamond League appearance in Lausanne.
Rani's third round throw of 59.35m was well below her national record of 62.34m which she had come up during the Federation Cup in March.
She had won a silver in the Asian Championships in April with a throw of 60.22m.
Germany's Christin Hussong won the gold with a best throw of 66.59m in the eighth leg of the prestigious Diamond League Meeting series on Friday.
FIDE restores rating of Gurpreet and Duggal
International chess body FIDE has restored the ratings of Gurpreet Pal Singh and Karun Duggal, who were banned by the All India Chess Federation (AICF) for participating in unrecognised tournaments.
The FIDE announcement came on Friday.
Singh, who used to figure in the top 100 players in India prior the ban, has a rating of 2,306 points while, Duggal has 1,990 points.
Both the players thanked FIDE President Arkady Dvorkovich and Vice President Nigel Short but are aware that there is still a long fight against the AICF before they can again start playing in India.
"After nine years, I have got back my rating. However, there is not much of excitement. I will have to play overseas tournaments to improve my rating," said Singh.
Apart from Singh and Duggal, Hemant Sharma and Devendra Bajpai had filed a complaint against the AICF with the Competition Commission of India, alleging contravention of the provisions of Sections 3 and 4 of the Competition Act.
The case is still pending despite its order against the AICF in July 2018.
Last July, the CCI had held that the undertaking prescribed by the AICF for players regarding non-participation in events, not authorised by it, amounts to restraints that were in the nature of exclusive distribution and refusal to deal as defined in Section 3(f) and 3(4)(d) of the Competition Act, 2002.
Imposing a penalty of Rs 6,92,350 on the AICF for infringing the provisions of Section 4 of the Act, the CCI had held that non-compliance with such an undertaking will result in banning of players and removal of their Elo rating, create entry barriers, foreclose competition and restrict the opportunities available to chess players.
The AICF had in February said it had removed the restrictive undertaking that players had to give while registering themselves with the body, which sought to comply with the Competition Commission of India's order.
Duggal, however, contended that the re-registration form still contained a clause asking players to apologise for any contraventions committed (by the player) of any of the directions, bye-laws/regulations of the AICF.
Froome out of hospital after horror crash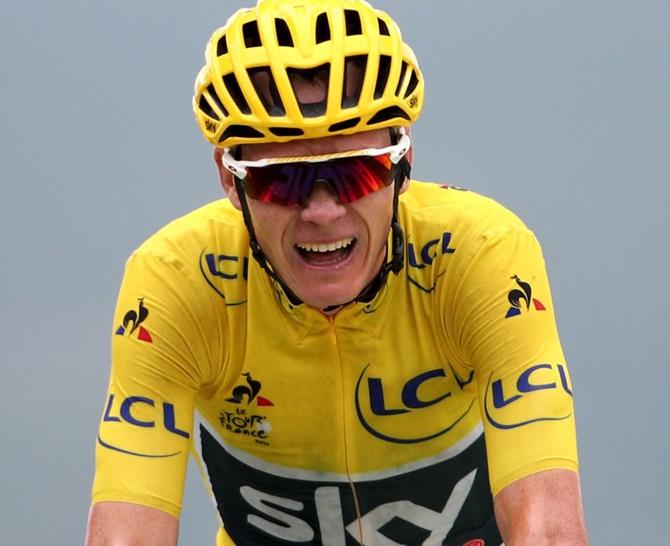 Four-time Tour de France champion Chris Froome came out of hospital and returned home on Friday, more than three weeks after a high-speed crash ruled him out of this year's race.
Team Ineos rider Froome, 34, struck a wall at 54kph while on a training ride during the Criterium du Dauphine on June 12, suffering multiple fractures.
On Friday, the Briton posted an update on his Twitter account, sending a message of support for his team mates who begin the race in his absence in Brussels on Saturday.
"It's a huge disappointment not to be at the Tour but I'm relieved to finally be out of hospital and home," he said.
"I'll be following all the action from bed -- so make it a good one."
Earlier Team Ineos sporting director Dave Brailsford confirmed the news that Froome, who would have been going for a record-equalling fifth Tour title, had left hospital.
"Chris has left hospital and was transferred home," he said.
"It's a big step for him. He's managed to put his feet on the floor for the first time in quite a long time.
"A few of the guys here have been to visit him and he's in remarkable spirits for the situation he's found himself in."
Froome broke his neck, femur, elbow, hip and ribs in the accident which happened after he took his hands off the handlebar to blow his nose and was hit by a gust of wind.