Kuznetsova coach Martinez claims Russian is 'best player'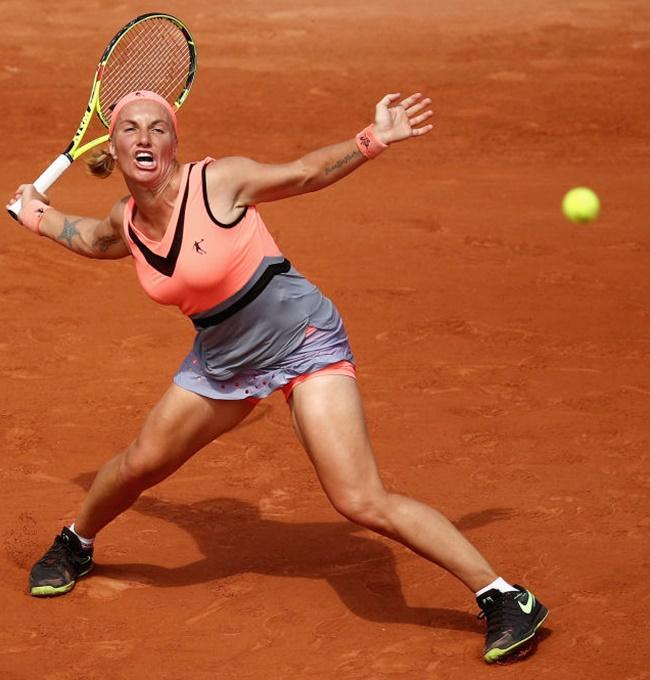 IMAGE: Svetlana Kuznetsova of Russia plays a forehand. Photograph: Julian Finney/Getty Images
Svetlana Kuznetsova has the versatility and mentality to mark her out as the 'best player' on the WTA Tour, the Russian's coach Carlos Martinez has said as the 31-year-old aims to capture a second French Open title.
"For me, she's the best player, in general. She can play fast, she can go to the net, drop shot, slice... everything," Spaniard Martinez told Abu Dhabi newspaper Sport360 of the two-time Grand Slam winner.
"I believe that for the past three years, she's experienced a positive change in her mentality. We talked about focusing more on quality than quantity... When she's on the court, she has to give 100 percent.
"We also introduced some physical routines that have aided her mentally. Before practice, after practice... it helped her become mentally disciplined, she's become more organised which means she can see things on court more clearly."
Martinez joined Kuznetsova's team 2012 and helped her rise to ninth in the world rankings, from a low of 85, taking over sole responsibility for coaching duties last year as she won tournaments in Sydney and Moscow.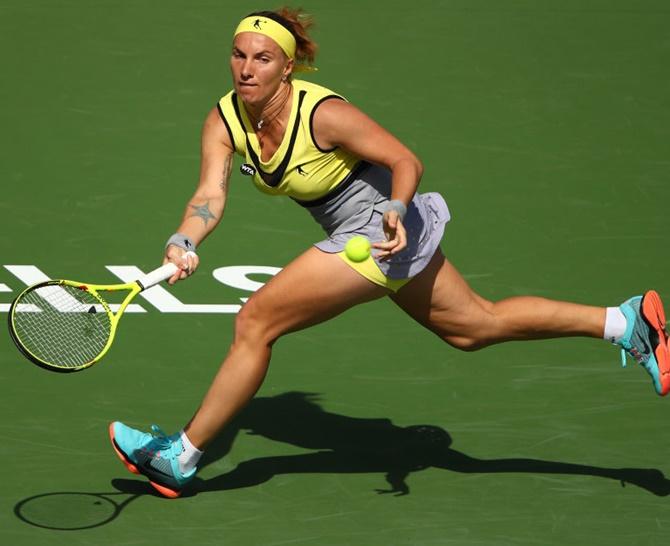 IMAGE: Svetlana Kuznetsova of Russia . Photograph: Clive Brunskill/Getty Images
Kuznetsova, who won the French Open in 2009, has had a fairly disappointing campaign this year, though, losing in the final at Indian Wells, the Madrid Open semi-finals and failing to make it past the round of 16 in five of her nine tournaments.
Despite Kuznetsova's slump in form, she is seeded eighth at the French Open and touted as one of the favourites to win the tournament. The 2004 US Open champion remains focused on taking on one match at a time, however.
"I don't want to see it as a huge chance or anything. I just want to do my best, in each match, and that's it. I appreciate that they see me good on clay but I need to work for that," Kuznetsova said.
The former world number two beat American Christian McHale in the first round on Sunday and will next face Frenchwoman Oceane Dodin on Wednesday.