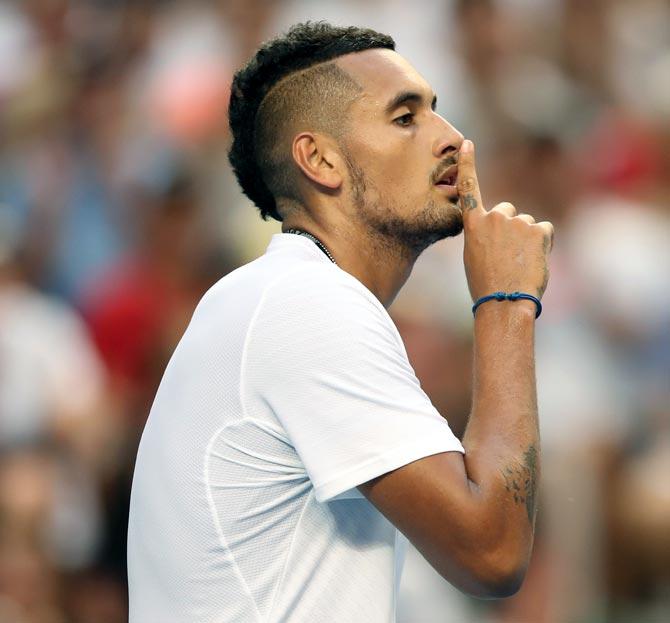 IMAGE: Nick Kyrgios reacts . Photograph: Mark Kolbe/Getty Images
Nick Kyrgios is confident he can overcome his injury woes and win his first Wimbledon title next week, the 22-year-old Australian said after winning an exhibition match at the Boodles tournament on Thursday.
Kyrgios is yet to win a title this year, losing out to Roger Federer in the quarter-finals at Indian Wells and the semi-finals at the Miami Open. He also failed to make an impact at the Madrid Open and French Open.
The Australian has struggled with a recurring hip injury that forced him out of the Italian Open in May and the Queen's Club Championships earlier this month.
The world number 20 is, however, hopeful of winning his first ever grand slam event.
"I honestly do think I can win it. Might need a bit of luck – and everything to fall into place – but I do believe I can win," Kyrgios told reporters.
"Some would say I'm probably not in the best shape this year... but I feel like if I'm serving well and I'm playing the right style of tennis, the sky's the limit at Wimbledon."
Kyrgios is set to play his final exhibition match on Friday and is the 20th-seed at the Wimbledon.