The current Indian Hockey team has the potential to have a podium finish in the 2012 London Olympics but for this to happen the training system need to change, outgoing chief coach Jose Brasa said.
After missing the Olympics for the first time in 80 years when the Games were held in Beijing in 2008, Asian games bronze medalist India will have to go through qualifiers to book a ticket for the next edition.
"Forget about the qualifiers, this team is capable of winning a medal in Olympic. If they are trained properly with scientific method, adequate support staff with a sports psychologist, proper programme and modern equipments. None of these is available now," Brasa said.
"If they maintain the same form, they can beat any team. I mean the kind of hockey they played against Pakistan and England in Delhi CWG and then in Guangzhou Asian Games. I strongly believe that the same bunch of players can win qualifiers," the Spanish coach said.
He emphasised on giving two years of proper training to the team.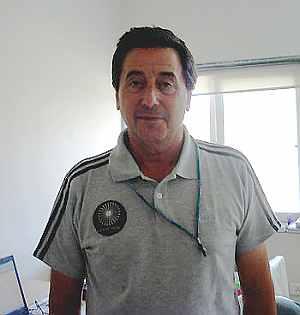 "Ric Charlesworth (Australian coach) has said and I am repeating, that one needs at least two years to prepare a team. I wanted to prolong my stay here, as I said before leaving to China, provided my programme for the team is implemented on priority basis which did not happen," he said.
"I am impressed with Indian players. They are motivated, skillful and hardworking. What they need is better facilities and proper guidance. I hope that better sense prevails in officials and they provide them what they need," he added.
Brasa also urged national coach Harendra Singh to withdraw his resignation and be with the team. Harendra had resigned on moral ground after the semi-final defeat against Malaysia in Asian Games.
"I think that was a mistake. Harendra should reconsider his decision. His attitude is right and he understands the team," said Brasa.
He also dismissed the media reports that his contract would have been renewed had the team won a gold medal at Asian Games.
"This is not correct. There is no such thing mentioned in my contract. We wanted to win the yellow medal but poor umpiring, worst pitch and lack of video referral cost us that. My team was capable of winning the title," he said.
When asked about what he will miss the most about India, Brasa has said that he will never forget the time spent with players and Indian crowd.
"The best memories are the time I spent with the players. On ground (I would remember) shouting in Hindi like 'peeche hato', 'udhar banda bhejo'.
"Apart from that Indian crowd is one of the best I have seen in my life. I have never experienced that kind of support even in Olympics," he said.