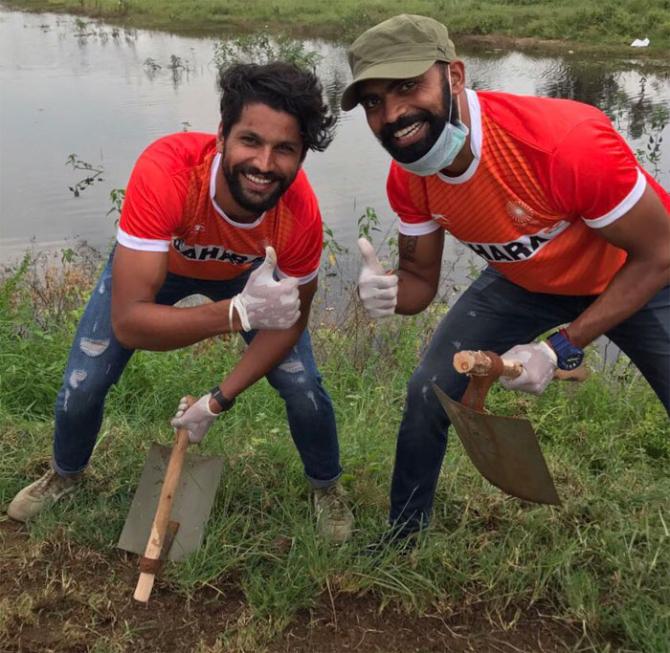 IMAGE: Hockey stars Rupinder Pal Singh and PR Sreejesh participate in the Swacch Bharat Week on Tuesday. Photograph: Rupinder Pal Singh/Twitter
In keeping with the ongoing Swachh Bharat mission week, India's hockey stars Rupinder Pal Singh and captain PR Sreejesh took out their cleaning equipment and went about their business.
In a photos posted on his Twitter handle, Rupinder and Sreejesh were snapped cleaning up a patch of field.
"Swacch Bharat, Sundar Bharat" - to make that happen, we should collectively work on keeping our nation clean! #SwachhataHiSeva", Rupinder wrote, urging his fans and followers to clean up.
Earlier, on Monday, cricket icon Sachin Tendulkar joined forces with Shiv Sena youth leader Aaditya Thackeray and cleaned up parts of Bandra Fort in Western Mumbai on Tuesday.
India is celebrating Swachh Bharat week, which started on Monday, leading up to Swachh Bharat Divas that will be celebrated on October 2.