India's outgoing Davis Cup captain Anand Amritraj has clarified that he has not sought action against young player Sumit Nagal, saying that the All India Tennis Association (AITA) should be lenient towards him.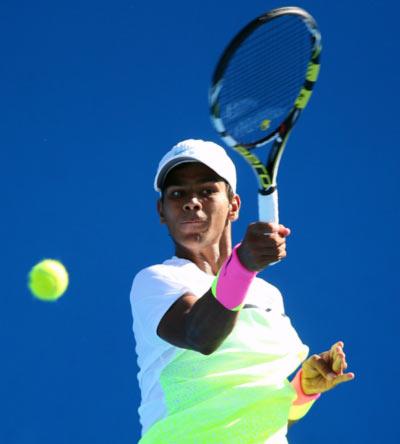 It is learnt that Nagal was dropped from the Indian Davis Cup team because of disciplinary issues, which the 19-year-old has refuted.
But his claims of innocence were challenged by Amritraj, whose captaincy swansong would be the tie against New Zealand next month. However, Amritraj does not want Nagal to be hauled up given his tender age.
"We shouldn't be too harsh on him. Sumit is a fine young man with a bright future in tennis," Amritraj said on Friday.
Image: India's Sumit Nagal
Photograph: Patrick Scala/Getty Images