It's another sporting takeover for Shah Rukh Khan and KKR partners, the Mehta Group. They are the Mumbai franchise owners for the all-new motorsport racing league i1 Super Series.
The motor-racing championship, charted on the popular city-based franchisee format, is due to commence in January 2012.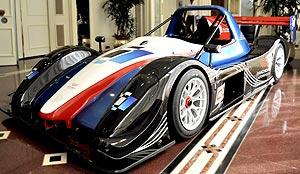 The series will have 9 teams representing 9 cities from across India with each team having an Indian and international driver per car.
Showing conviction in the success of the event, Shah Rukh said, "The i1 Super Series is a very interesting concept as it gets racing drivers from across the globe to partner with young Indian talent. After the inaugural Indian GP it is clear that motorsports is hugely popular in India and I strongly believe that this series will be a success with its one-of-a-kind concept. The concept is similar to the IPL and I am confident that in the years to come this can become one of the biggest motorsport events in the world."