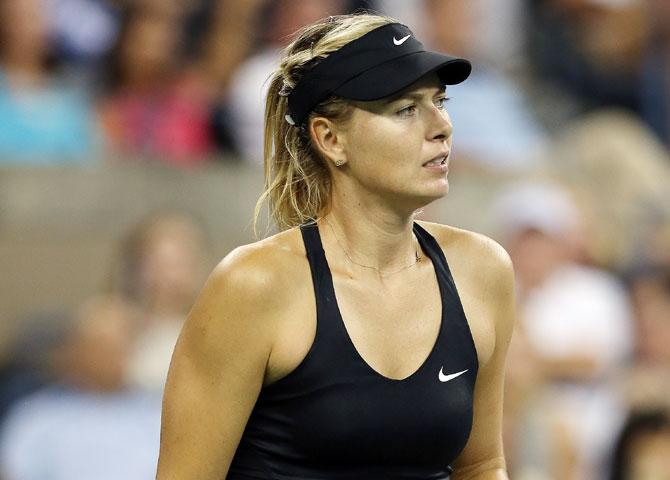 Maria Sharapova of Russia reacts. Photograph: Matthew Stockman/Getty Images
Russian tennis ace Maria Sharapova would soon be an outlaw if she does not fly to Moscow and comply with President Vladimir Putin's new law that requires all 10 million Russians with dual citizenship to register with the Kremlin.
Sharapova, who played her third round match in the US Open on Friday, won't have to meet the law's October 4 deadline because she is out of the country, but she will have to register on the next visit to her homeland.
The law was enacted after Russia invaded Crimea and the US imposed sanctions on Putin and some of his associates, New York Post reported.
A former Russian said that this is Putin's way of telling the expats that they are keeping track of them even if they are not there and they cannot escape them. He also said that it is the first step in getting Russians living abroad to pay more taxes.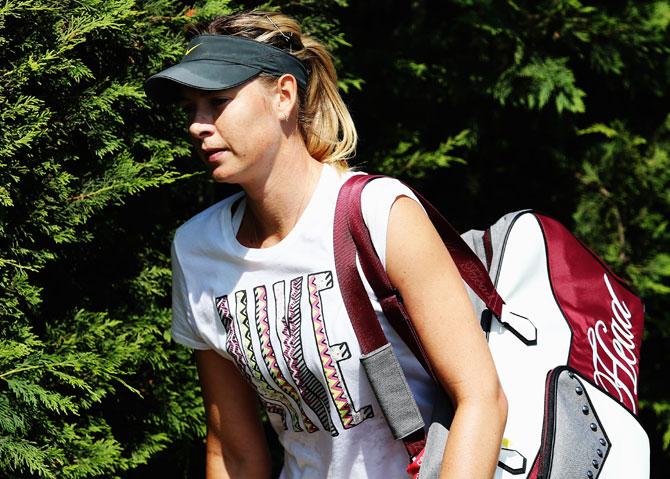 Maria Sharapova of Russia after a practice session. Photograph: Jan Kruger/Getty Images
It is reportedly doubtful that Sharapova, and all the wealthy Russian hockey players in the NHL, and all the Russian fashion models in New York, will want to be interrogated by the Kremlin about their assets and bank accounts.
A source revealed that this would convince a lot of Russians to give up their dual citizenship, adding that they will dump their Russian passports.
Sharapova, who lives in Florida, has played for the Russian Olympic team and was a prominent supporter of her homeland at the Winter Olympics in Sochi. Without a Russian passport, she could only go home by applying for a visa.