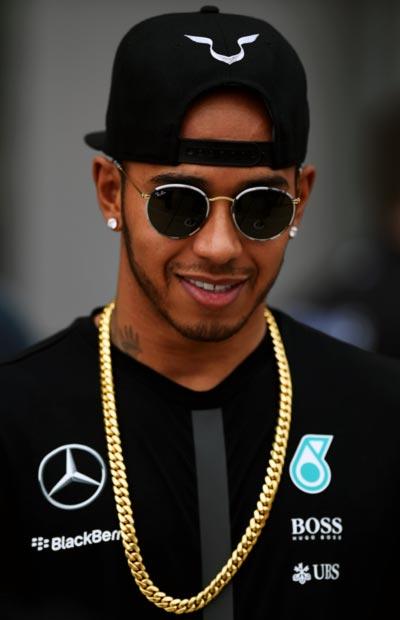 Formula One should link up with mainstream American sports like basketball and football to reach new audiences in the United States, world champion Lewis Hamilton suggested on Thursday.

Asked at a US Grand Prix news conference how the sport could create "more enthusiasm in urban black America for Formula One", and among urban kids in general, Hamilton listened to rivals before offering an opinion.

"Maybe Formula One can start to engage more with the NFL or with the other sports," said the only black driver on the starting grid.

"I don't know if I've ever seen an NBA player come (to a race). I've had a friend come once. Otherwise it's never really been anyone from those sports, different kind of sports."

Hamilton, who could claim his third championship and second in a row for Mercedes in Sunday's race, recognised it is difficult for many Americans to relate to his sport.

Coming from an under-privileged background himself, the grandson of emigrants from the West Indies whose family had little money and no prior involvement in motorsport, Hamilton knows about reaching new audiences.

But he also recognises the difficulties.

"Obviously they're crazy about NFL and NBA and they are sports that you can just go and buy the equipment, buy a ball or a racket and go play down the road or in the street, whereas karting, you can't," said the Briton.

"I was very lucky, my Dad bought me a go-kart and we drove it around a car park, like a DIY Homestore car park for a while, but there's not that much accessibility for kids who say 'Hey, I want to go go-karting'."

Hamilton is a regular visitor to the United States and, with friends in the music industry and Hollywood, has a high profile on celebrity websites and social media as he mixes with the likes of singer Rihanna and the Kardashian family.

"As you can see I'm doing as much as I can but I'm only one person," said the 30-year-old who spent time at a fashion show in New York before flying to Austin.

"Yesterday I was go-karting with some kids, there were two black kids with us. One passed me, the first time I'd ever been on a track with a black kid and, coming past it was like seeing myself come by. It was kind of funny. It was good."
Image: Lewis Hamilton
Photograph: Lars Baron/Getty Images