Rediff.com brings you the buzz around celebrity sportspersons and their glamorous lives!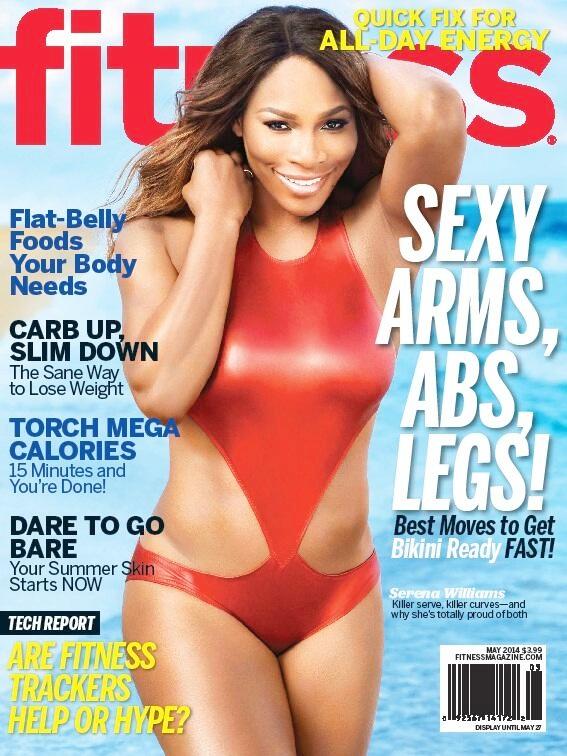 Serena Williams flaunts her curves. Photograph: Courtesy: Fitness magazine
World No 1 tennis star Serena Williams was recently spotted showing off her curvaceous figure at a Miami Beach, where she was celebrating her US Open champion success with actress Eva Longoria.
The 32-year-old player was dressed in a sporty green and black bikini, boasting impressive firm and gym-honed figure, accessorised with a large floppy hat and a row of whit pearls around her neck, the Daily Express reported.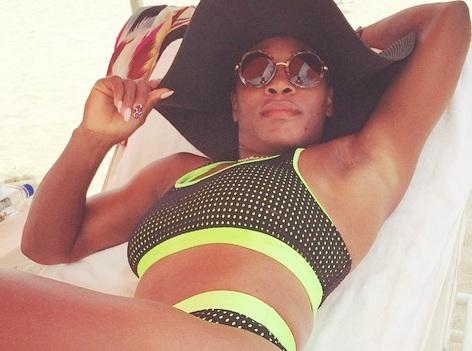 Serena Williams. Courtesy: Serena Williams/Instagram
The 'Crazy kind of love' actress, who watched as her friend Williams beat Caroline Wozniacki to win her 18th Grand Slam title, also showed off her fabulous figure in a white bikini and matching playsuit cover up.
At the same time, the 39-year-old actress was accompanied by her boyfriend Jose Antonio Baston.
Colombian cyclists' 'nude' kits even worse than women's!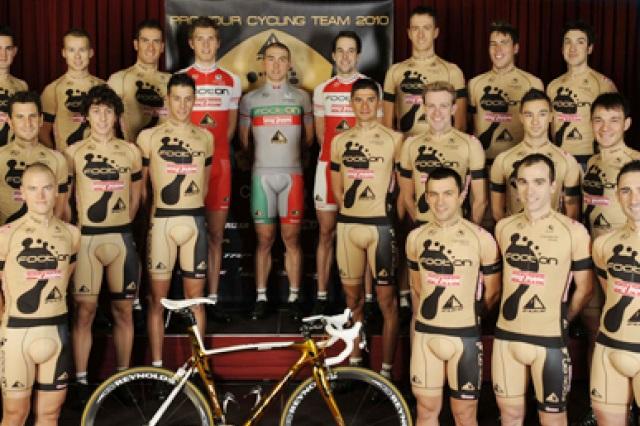 Colombia's men cycling team. Photograph: Courtesy: Olympicstatman/Via Twitter
Colombia's men cycling team have revealed their very own controversial new kit this week after their female counterparts were snapped in their very own shockers.
The first glance at Colombia's female cycling team would have one thinking that they are naked from the waist down, but the men are also not behind as they will wear a similar getup, the Mirror reported.
Most internet users might have seen the funny side of the female kit, but one prominent figure in British cycling has taken a more serious stance. Former President of British Cycling and current President of the Union Cycliste Internationale, Brian Cookson, has branded the outfit as unacceptable.
Cookson tweeted that to the many who have raised the issue of a certain women's team kit, they are on the case, adding that it is unacceptable by any standard of decency.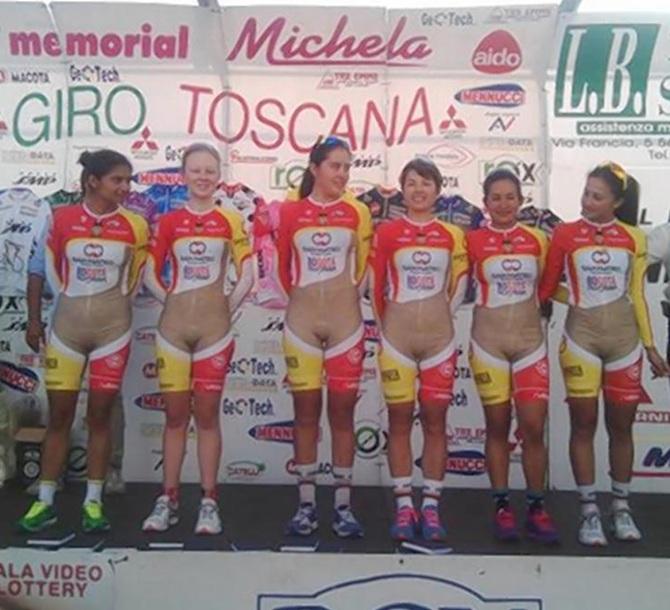 Colombia's women cycling team. Photograph: Courtesy: Olympicstatman/Via Twitter
The new uniform of Columbian women's cycling team that includes a skin-coloured strip through the private area has provoked quite a rage on social media.
The women cyclists made a debut with their uniform at a major race in Italy over the weekend.
Italian cycling website Tutobiciweb published an article on the issue that was headlined 'how sad'.
There were immediate reactions on Twitter where users criticized the uniform.
One user tweeted saying that the uniform was horrible and that the whole outfit was unfortunate.
The team was backed by Columbia's ministry of sport and the nation's capital city of Bagota had sponsored them.